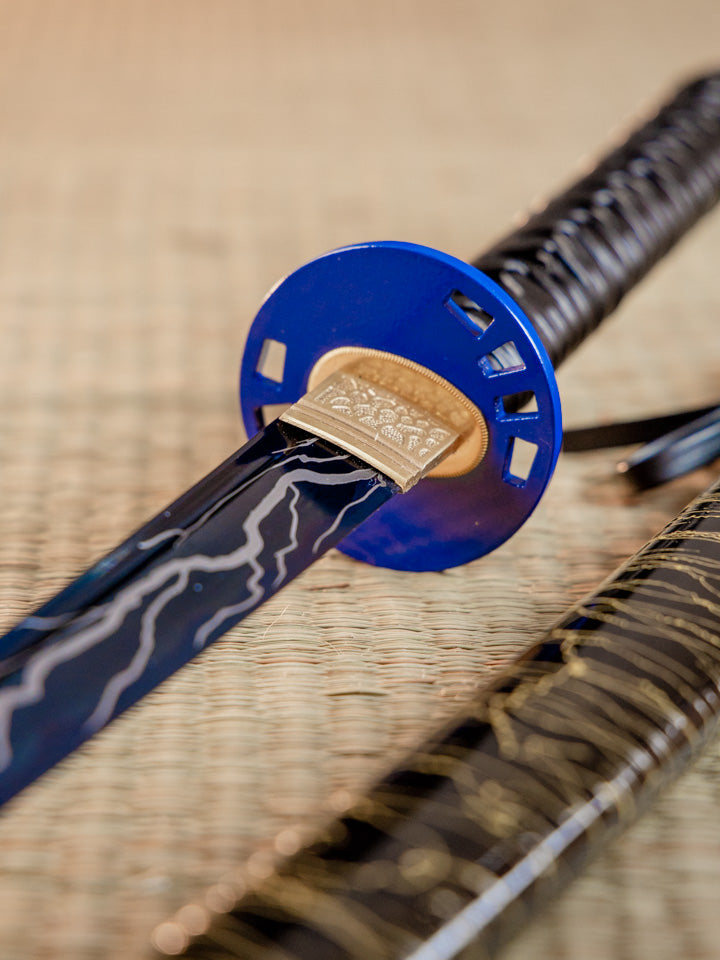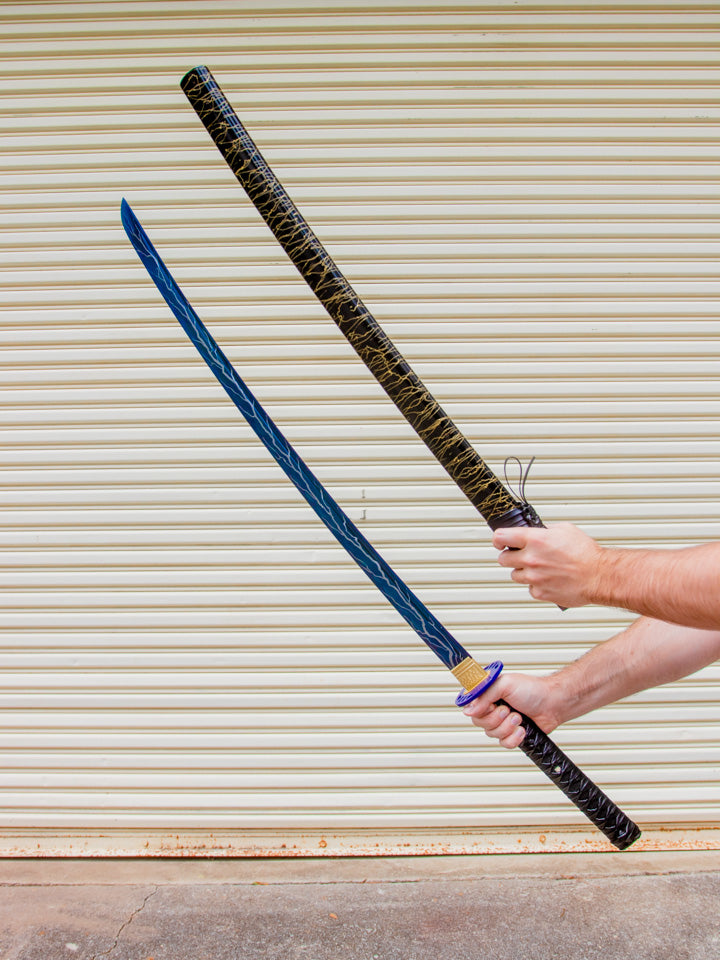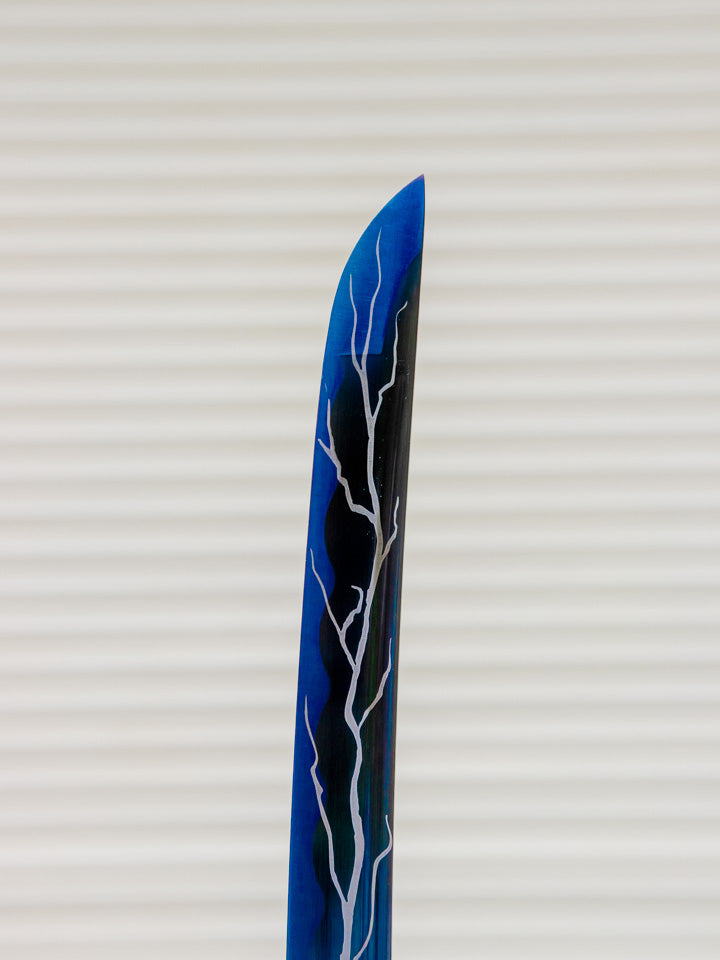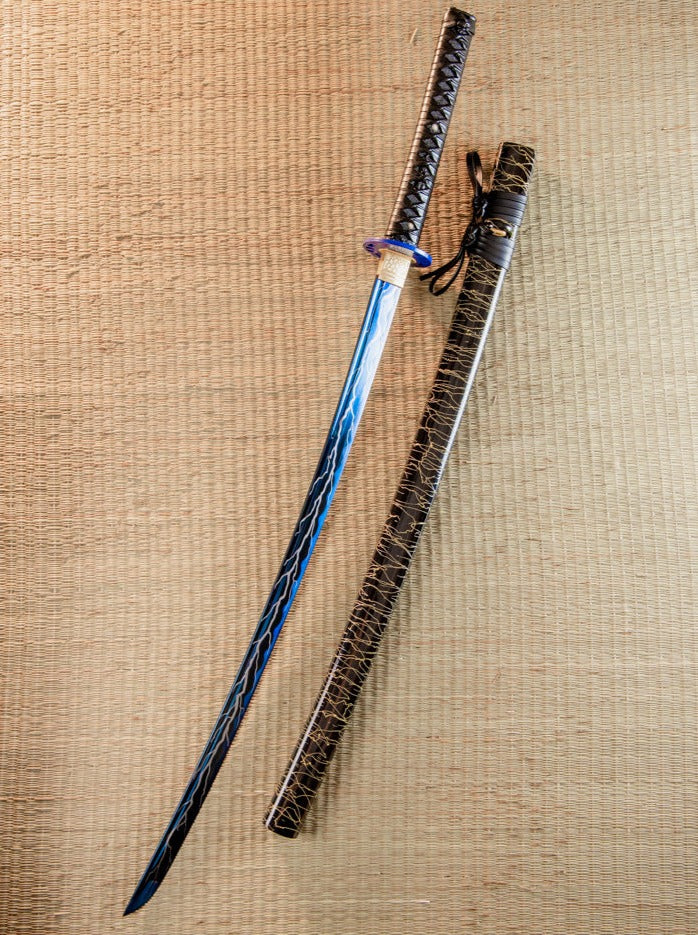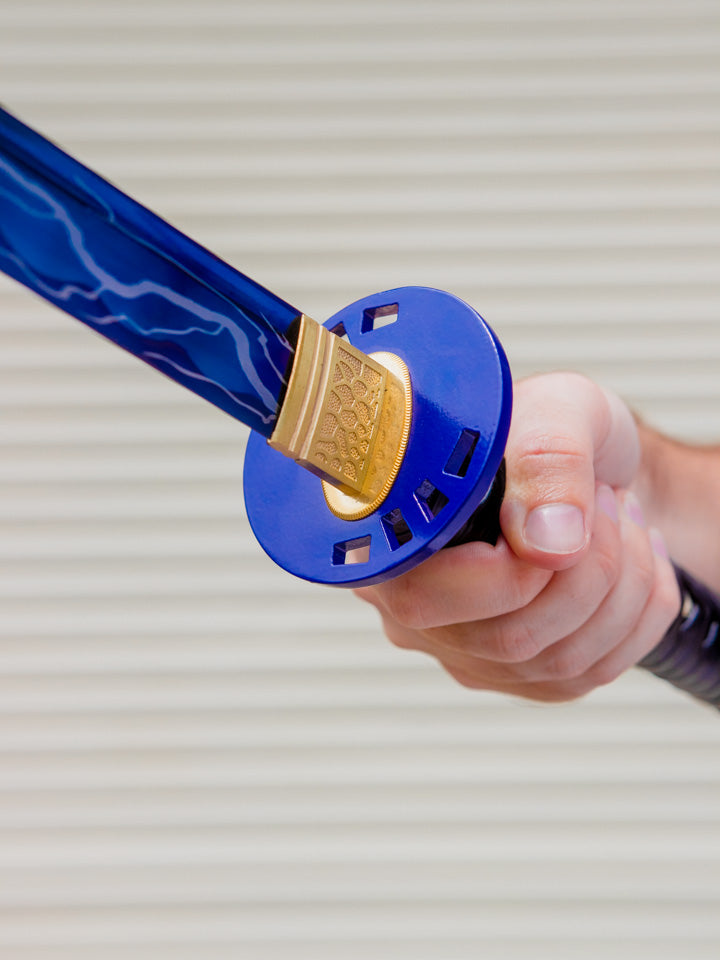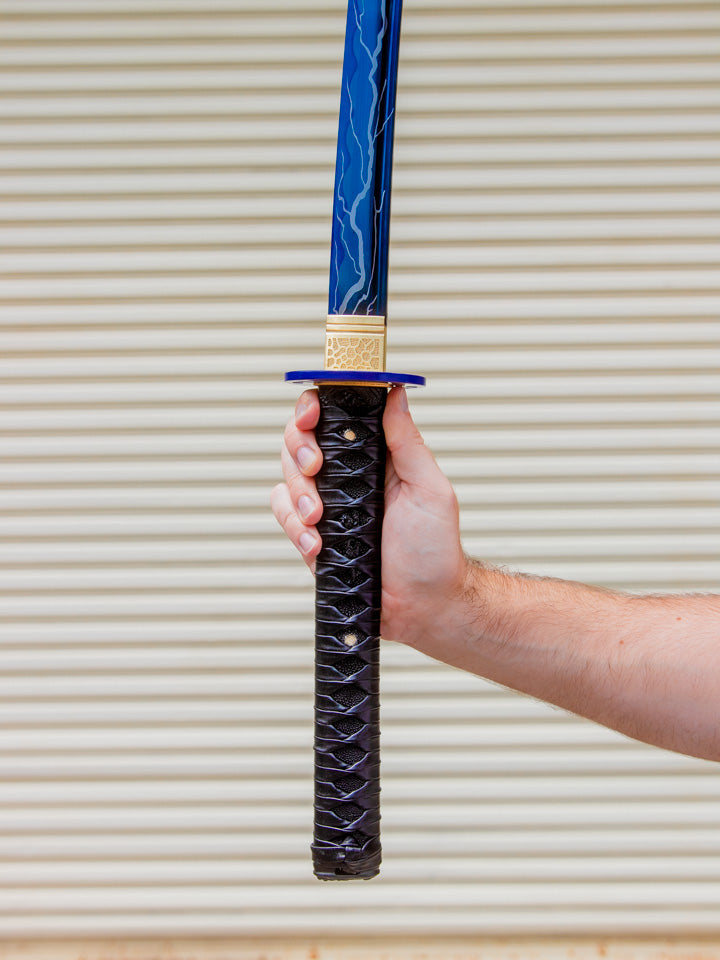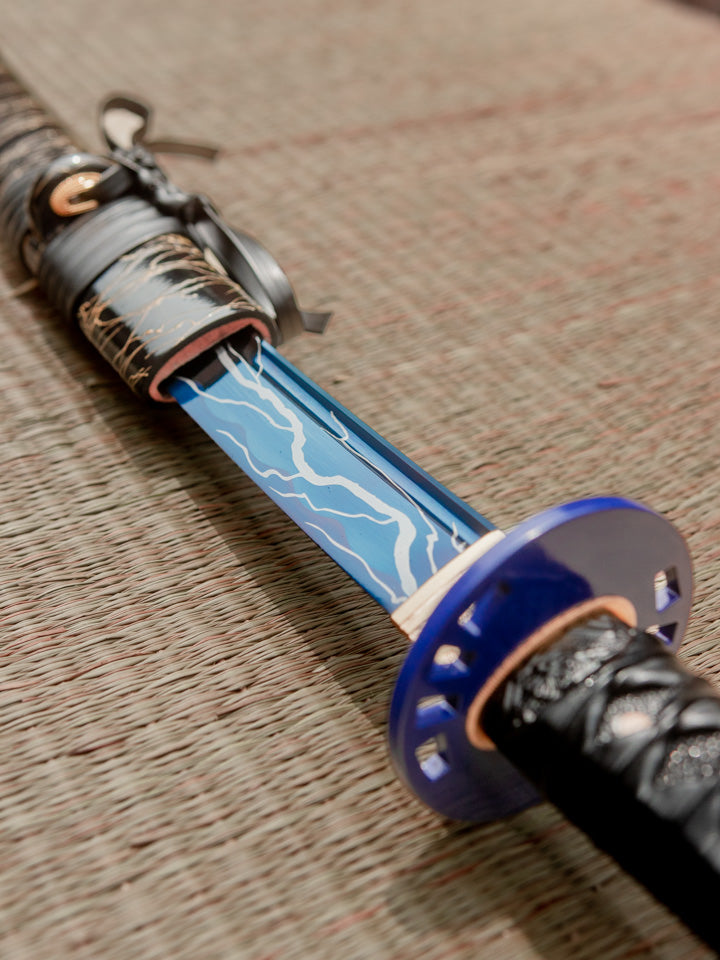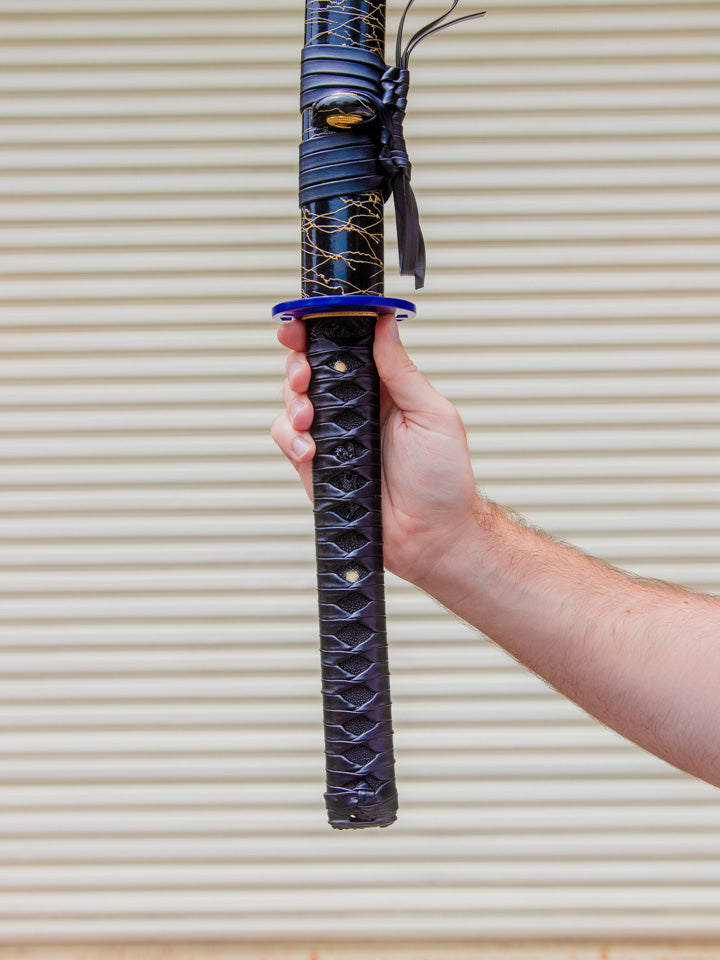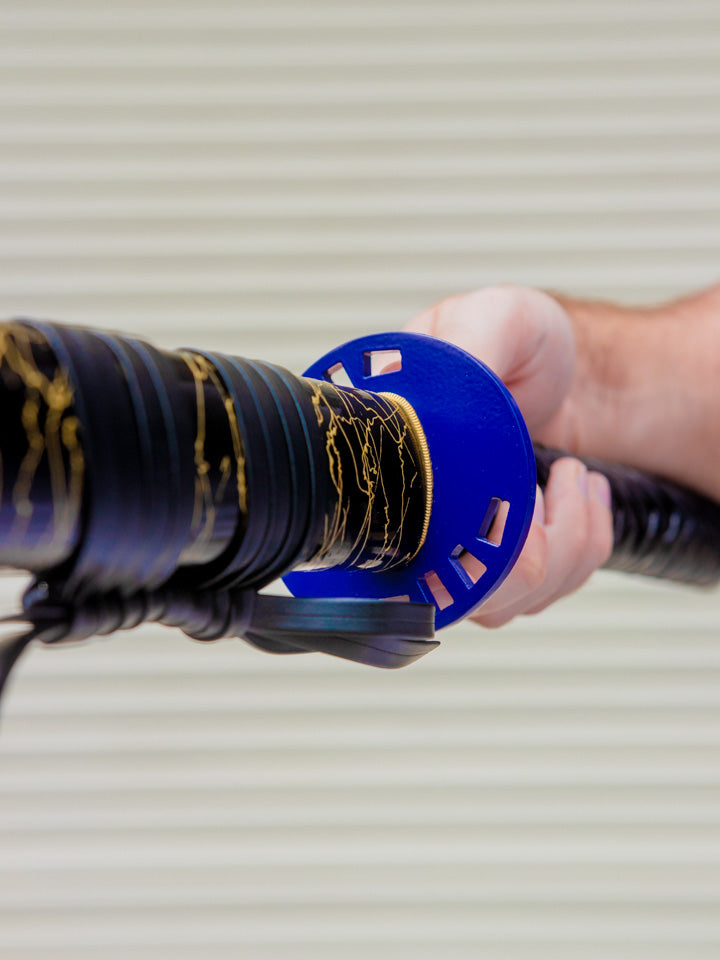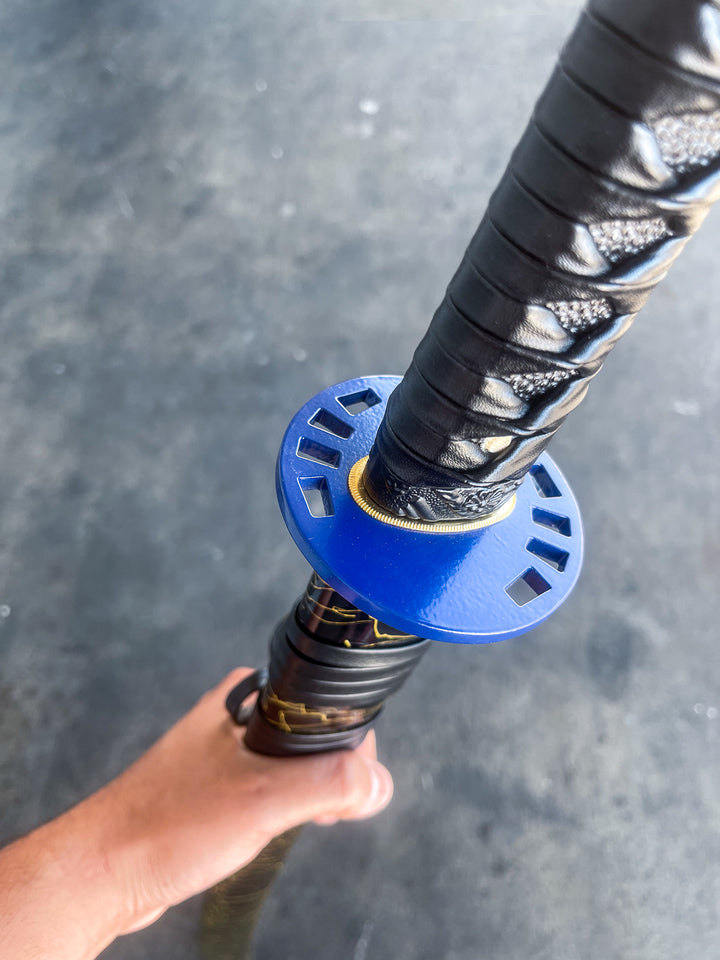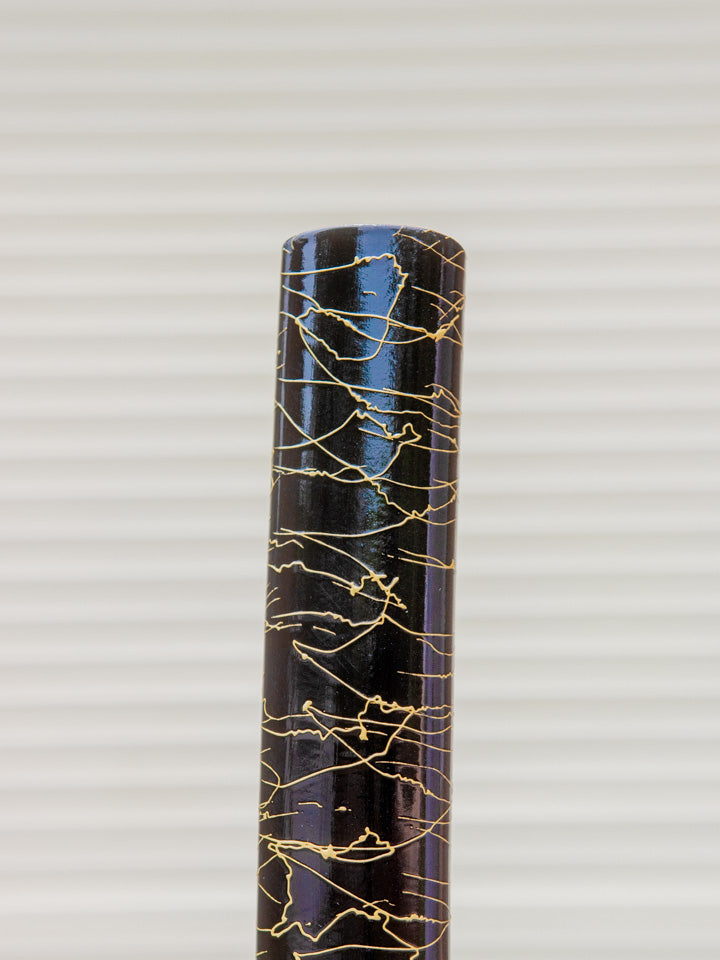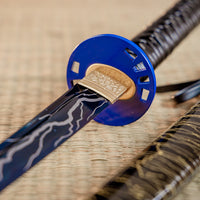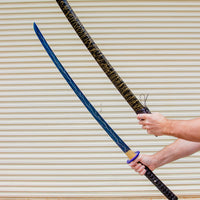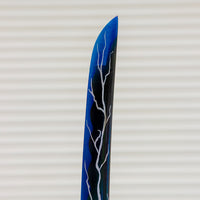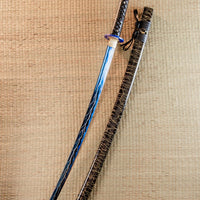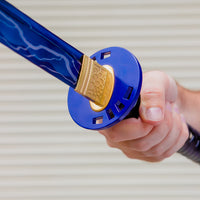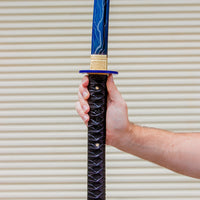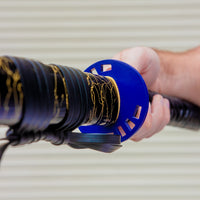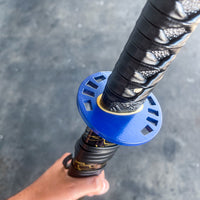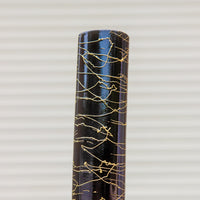 Blue Lightning Katana (1060 Carbon Steel)
Rated The #1 Katana Brand in the USA

Over 300,000 Happy Customers

97.1% Customer Satisfaction Rating
Sharp and Durable - Handcrafted with care and precision, the Blue Lightning Katana boasts a blade that draws inspiration from the raw power of lightning. Crafted from high-quality steel, this katana delivers exceptional sharpness and durability. 
Sturdy and Reliable - Built with full tang construction and secured by mekugi pegs, the Blue Lightning Katana transcends mere beauty to become a robust and dependable weapon. Each piece is meticulously handmade using premium materials, guaranteeing its longevity and timeless appeal. 
Handmade and High Quality - The Blue Lightning Katana exemplifies the art of meticulous craftsmanship. Every detail is painstakingly handmade, reflecting the highest standards of quality. From the beautifully adorned blade to the genuine black stingray handle, this katana embodies the fusion of artistry and excellence.
The Blue Lightning Katana embodies the essence of lightning, empowering you with its energy and grace. Discover the captivating allure of this remarkable weapon and experience the perfect fusion of form and function.
Experience the electrifying power of the Blue Lightning Katana (1060 Carbon Steel).
This model is meant for display and light cutting.
Full Tang
Sharpened
Blade Material: 1060 Carbon Steel
Overall Length: 40.5 in.
Blade Length: 27.625 in.
Handle Length: 10.25 in.
Tsuba Size: 3 in.
Blade Color: Dark Blue/Silver Lightning
Included: Single Sword Stand and Case
USA ORDERS
We process orders in 1-4 business days.
USA orders should arrive in 8-10 business days.
OTHER COUNTRIES
We process international orders in 3-5 business days.
Please expect your orders to take around 20-45 business days. Every
Country has different customs and your item may be held up for a while.
Read Our Full Shipping Policy Here
HIGHEST-QUALITY CARBON STEEL
At Mini Katana, we pride ourselves on the quality and craftsmanship that goes into our hand-made katanas and replicas.


MILLIONS OF FOLLOWERS
Mini Katana is the #1 viral sword brand on social media, racking up billions of views and millions of devoted followers. Check out our videos on social media and see for yourself.
FREE SHIPPING ON USA ORDERS $35 AND ABOVE
All USA orders $35 and above come with free and fast shipping. When you purchase, you will receive a tracking link and a delivery date to see when your order will arrive.