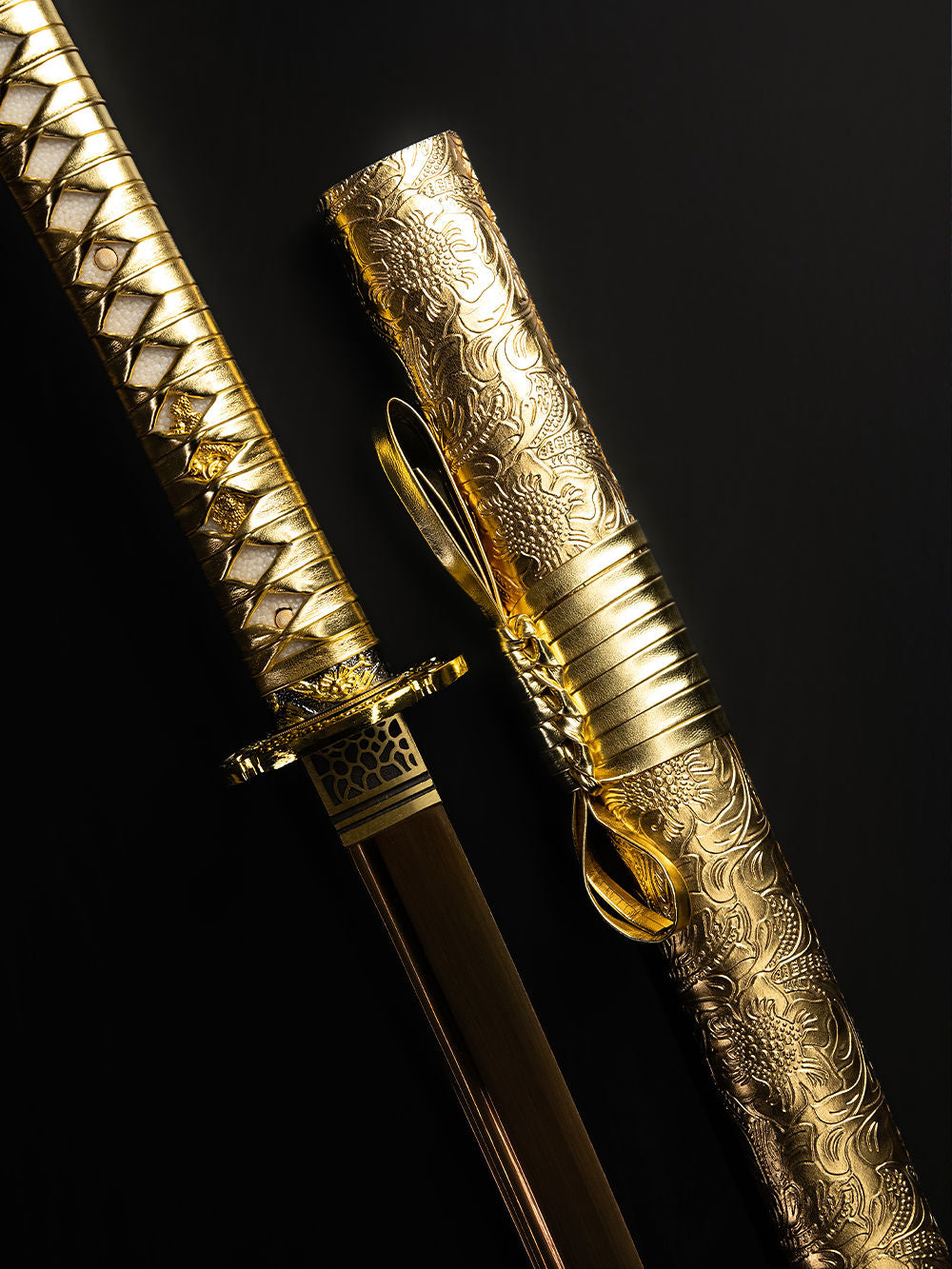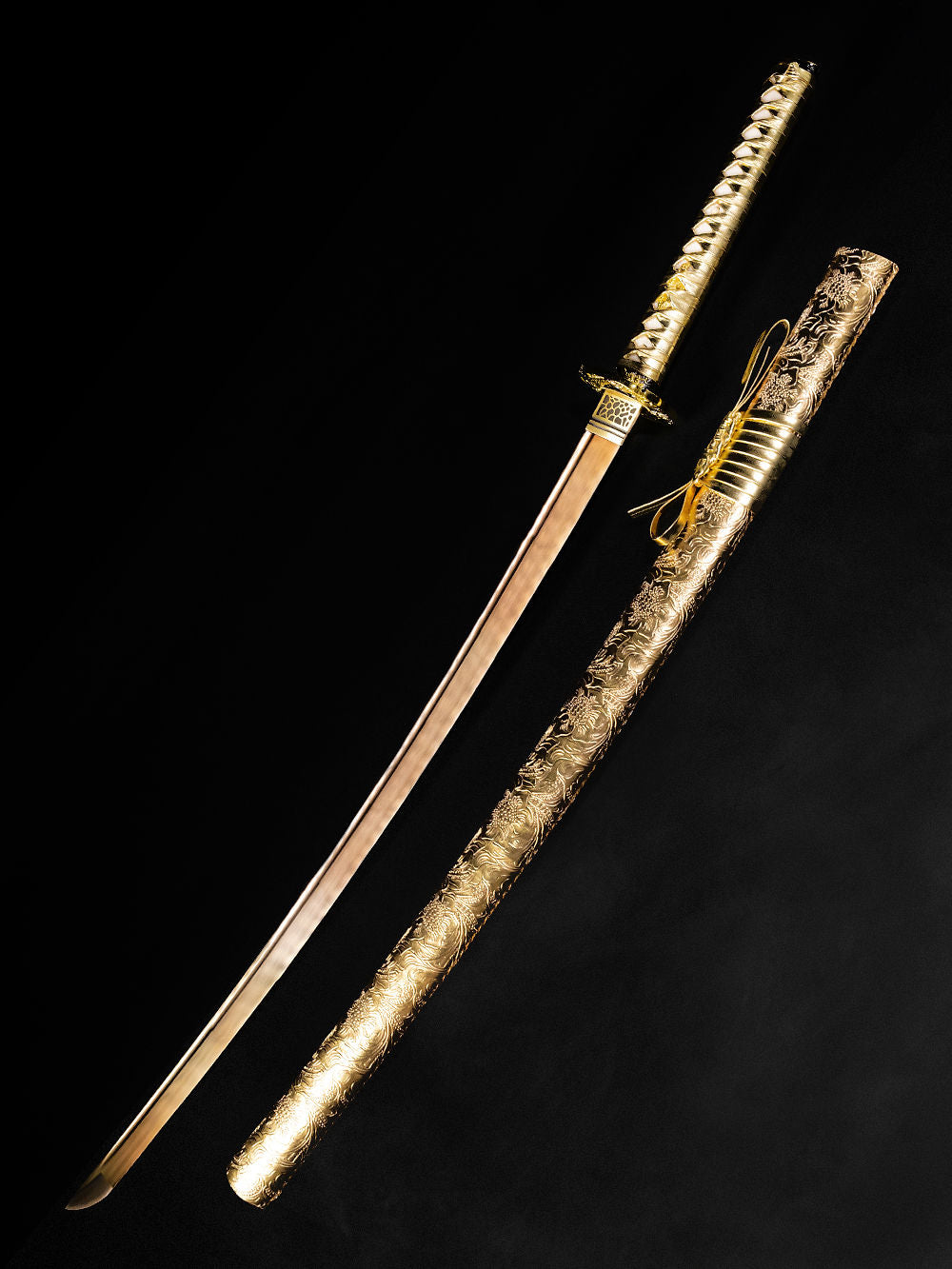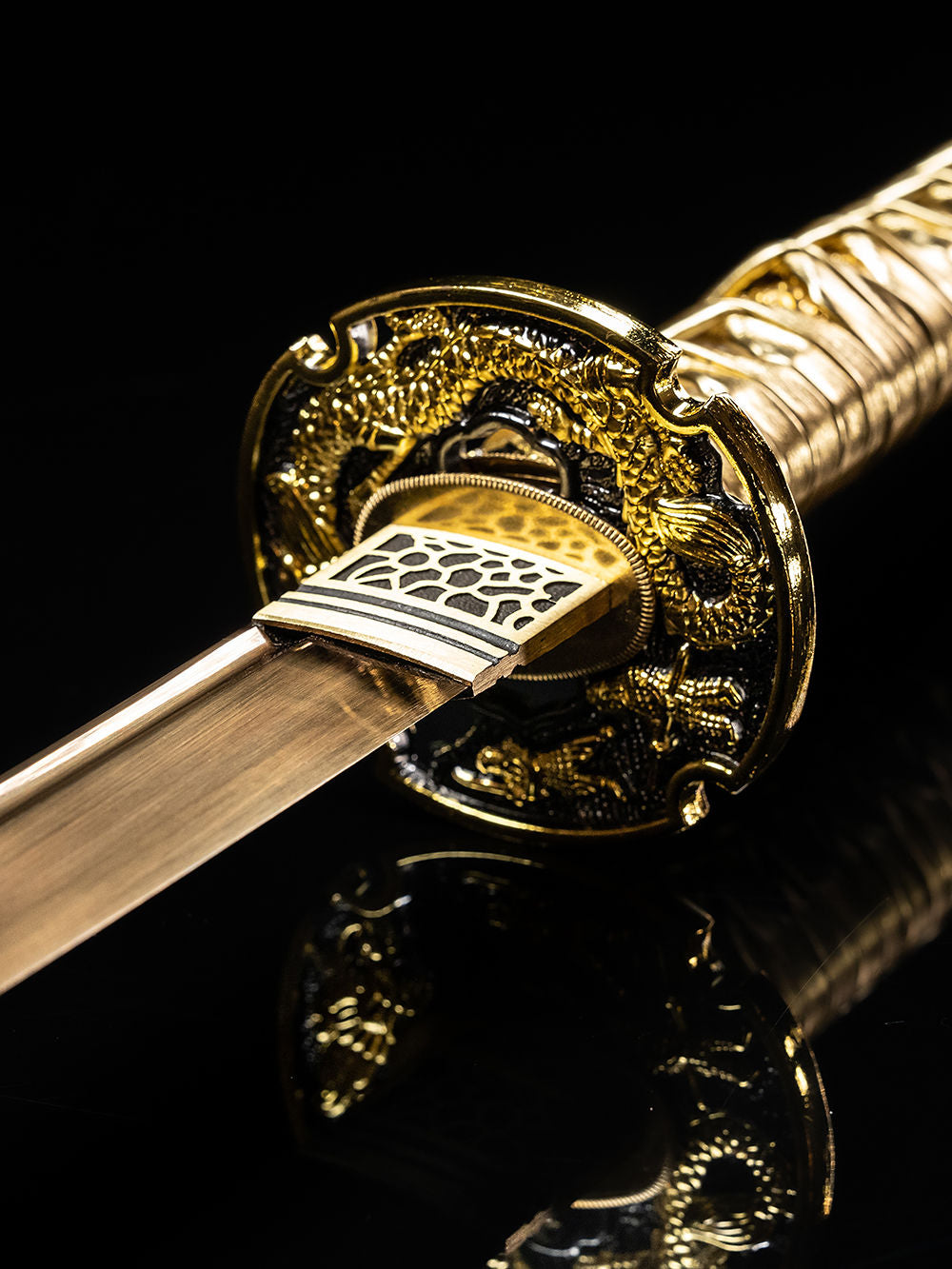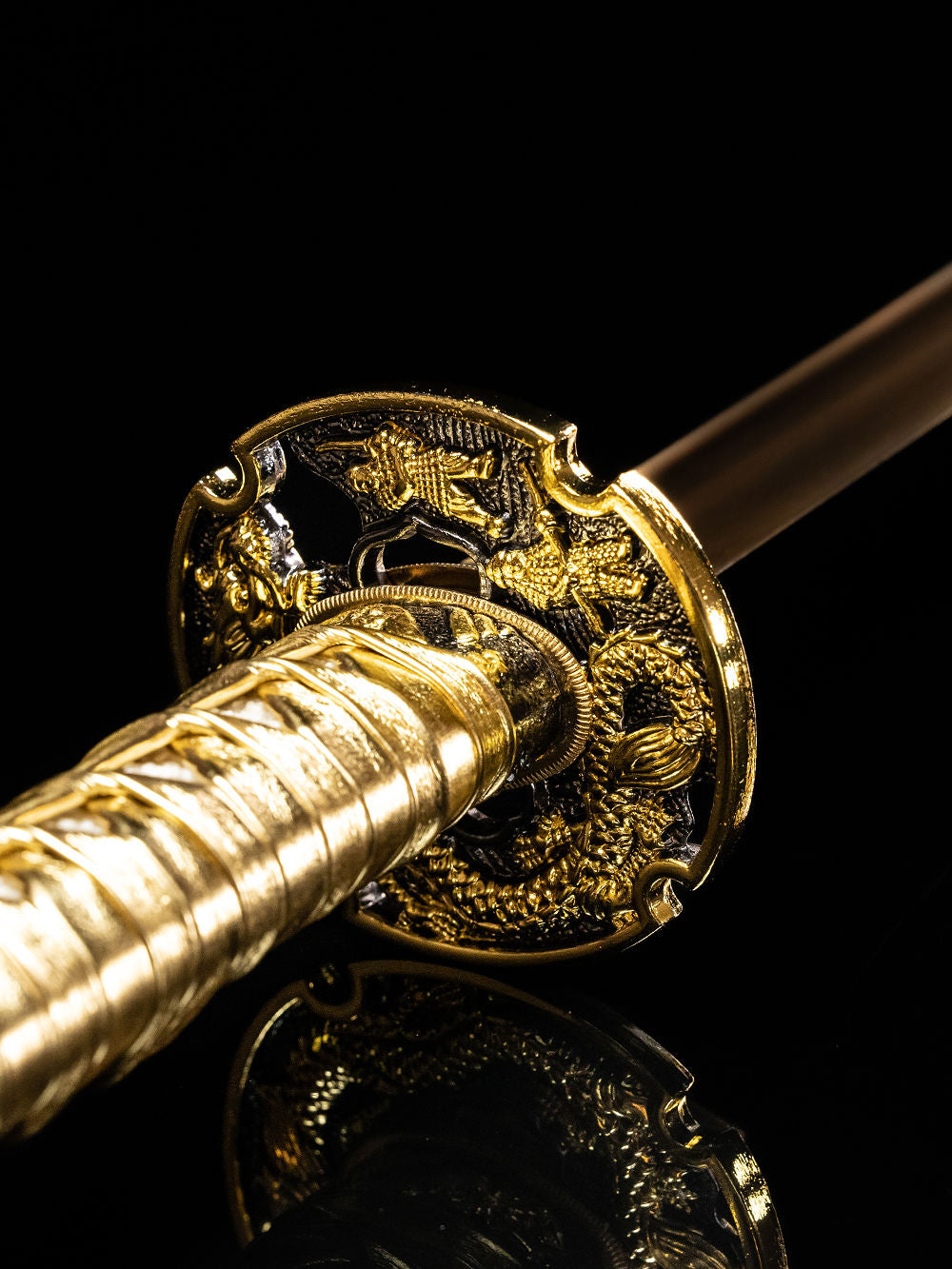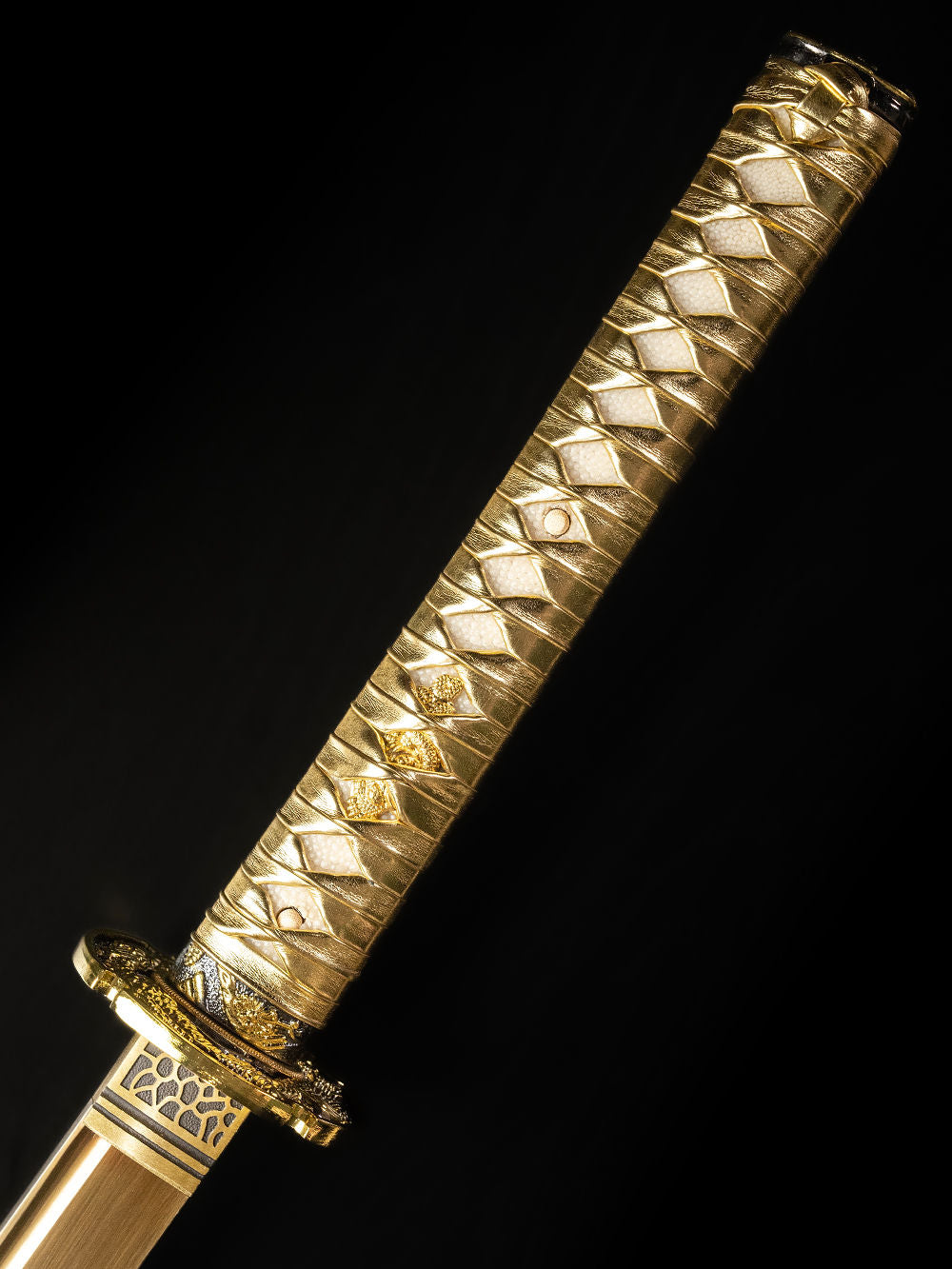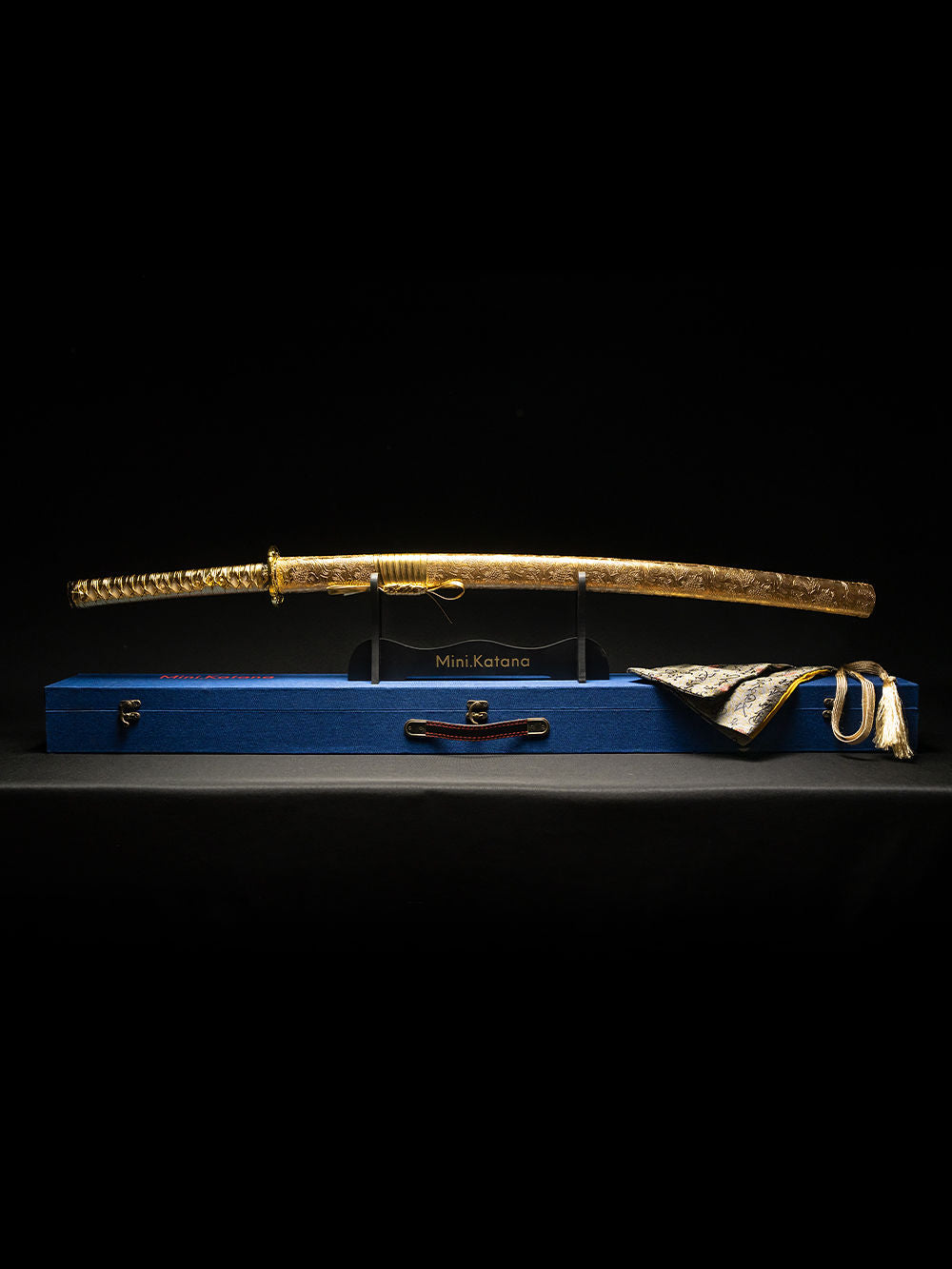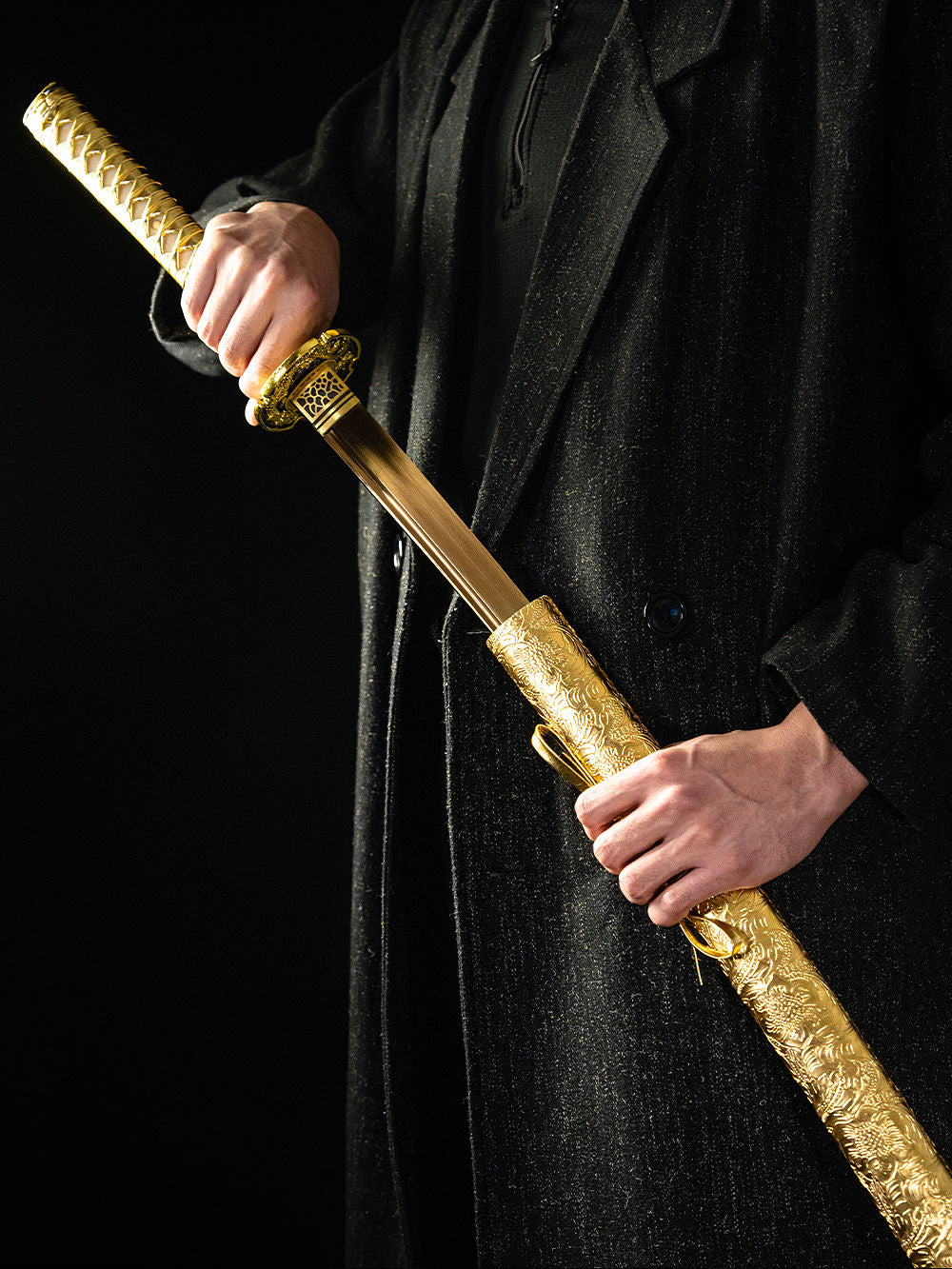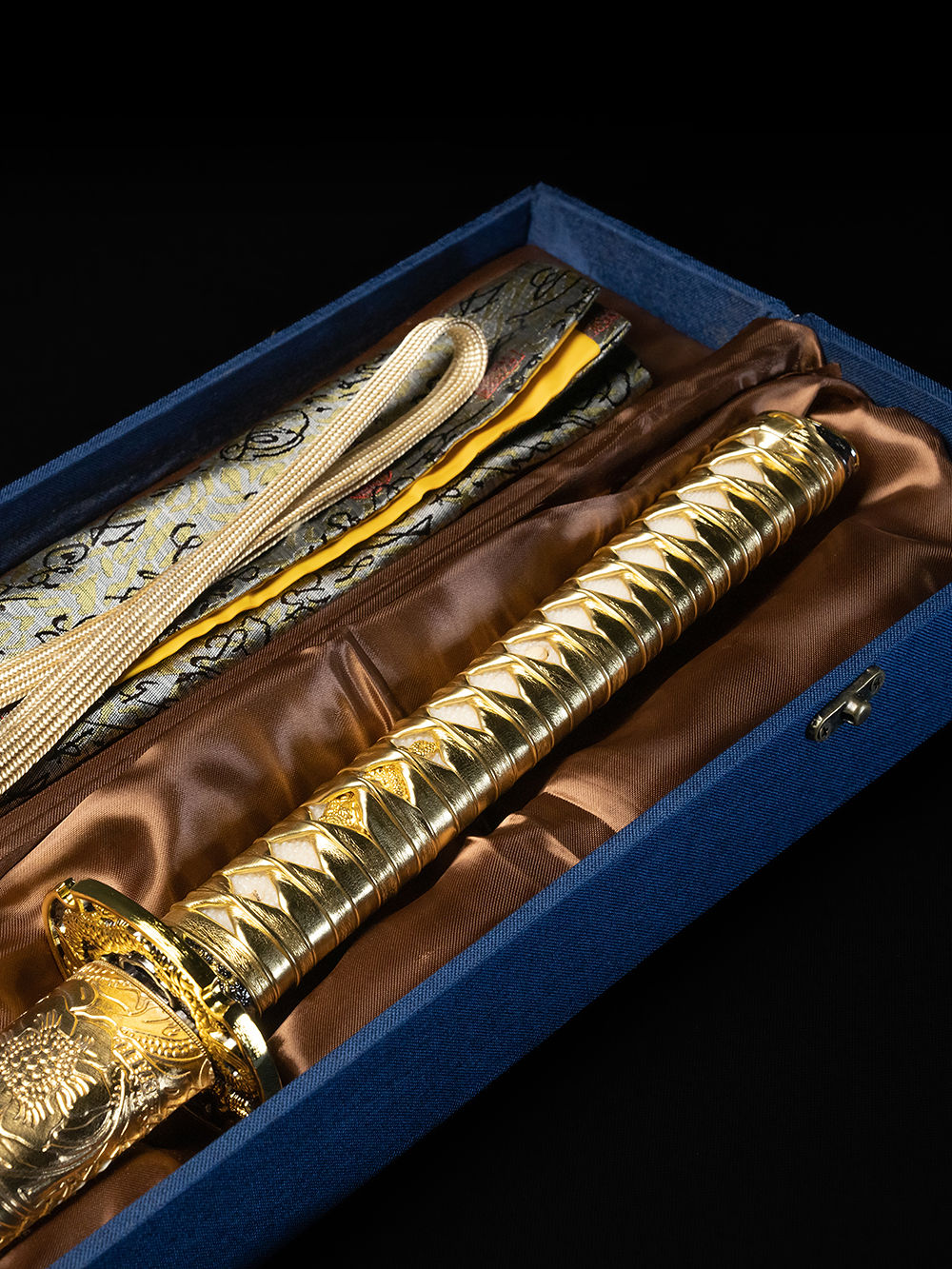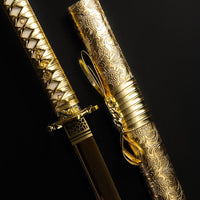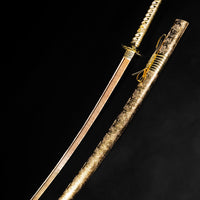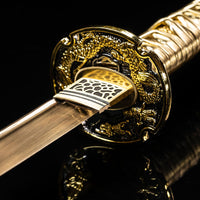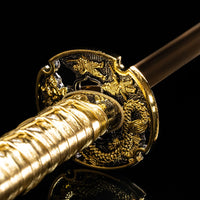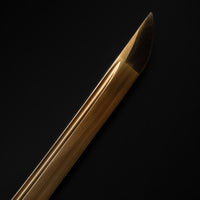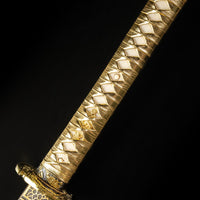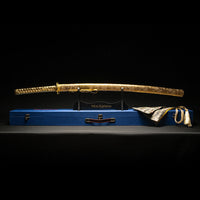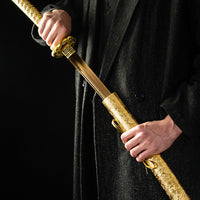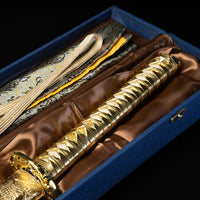 Gold Dragon Katana (1060 Carbon Steel)
Rated The #1 Katana Brand in the USA

Over 300,000 Happy Customers

97.1% Customer Satisfaction Rating
Bringing prosperity, strength, health, and wisdom, the Golden Dragon is a long honored symbol of good fortune in Asian cultures. Entirely crafted by hand, our Golden Dragon Katana is a practical work of art exquisitely designed in tribute to its namesake!
With a sharpened, gold blade forged from the highest quality 1060 Carbon Steel, this katana is made to stand out. From the carved dragon on the circular hilt to the detailed engravings on its matching saya, the magnificent gold color exudes opulence and grandeur — a majestic one-of-a-kind piece to make a bold statement and leave a lasting impression!
1060 Carbon Steel - Containing 0.60% carbon, 1060 Carbon Steel is the perfect balance between durability and hardness. A true all-rounder for any collection.
Full-Tang - The blade extends throughout the entire length of the handle. Ideal for stability and durability during practical use.
Expertly Handcrafted - Using time-honored techniques, each sword is carefully forged by hand and individually designed in homage to tradition, culture, and craftsmanship.
This model is meant for display and light cutting.
Full Tang
Sharpened
Blade Material: 1060 Carbon Steel
Habaki Material: Engraved Brass
Tsuka Material: Genuine Ray Skin
Tsuba Size: 3 in.
Handle Length: 10.25 in.
Overall Length: 40.5in.
Blade Length: 27.5 in.
Blade Thickness: 0.25 in.
Included: Single Sword Stand, Presentation Box, Dust Bag
USA ORDERS
We process orders in 1-4 business days.
USA orders should arrive in 8-10 business days.
OTHER COUNTRIES
We process international orders in 3-5 business days.
Please expect your orders to take around 20-45 business days. Every
Country has different customs and your item may be held up for a while.
Read Our Full Shipping Policy Here
THE HIGHEST-QUALITY KATANAS
At Mini Katana, we pride ourselves on the quality and craftsmanship that goes into our hand-made katanas and replicas.


What is the difference between our sharp and dull katanas?
Customer Reviews
Write a Review
Ask a Question
Awesome
Packaging was great absolutely no issues there and the katana itself is a great addition to my collection.
10/11/2022
Jason

United States
4 star
I have bought MULTIPLE katanas through mini katana, over all an amazing experience! I just purchased this one and it just showed up yesterday, it's a BEAUTIFUL blade and seiya. Im giving it 4 stars because I'm slightly dissapointed it wasn't sharper. That and out of the several 1060 carbon steel katanas I have ordered qhen I look down the center of the blade I can see that they are not completely straight on the edge.. I don't know if that's common with the 1060 carbon steels and you just get what you pay for? For the most part I've loved everything about mini katana and they're products and customer service. It's been amazing, considering the blades are actually getting used and they do the job im happy with all of them. My question is, if I buy a 1095 carbon steel one, is the edge of the blade straight and not slightly qavey. Veering off course from this specific sword, my bad. All in all a great purchase but they have better quality ones then this one IMO