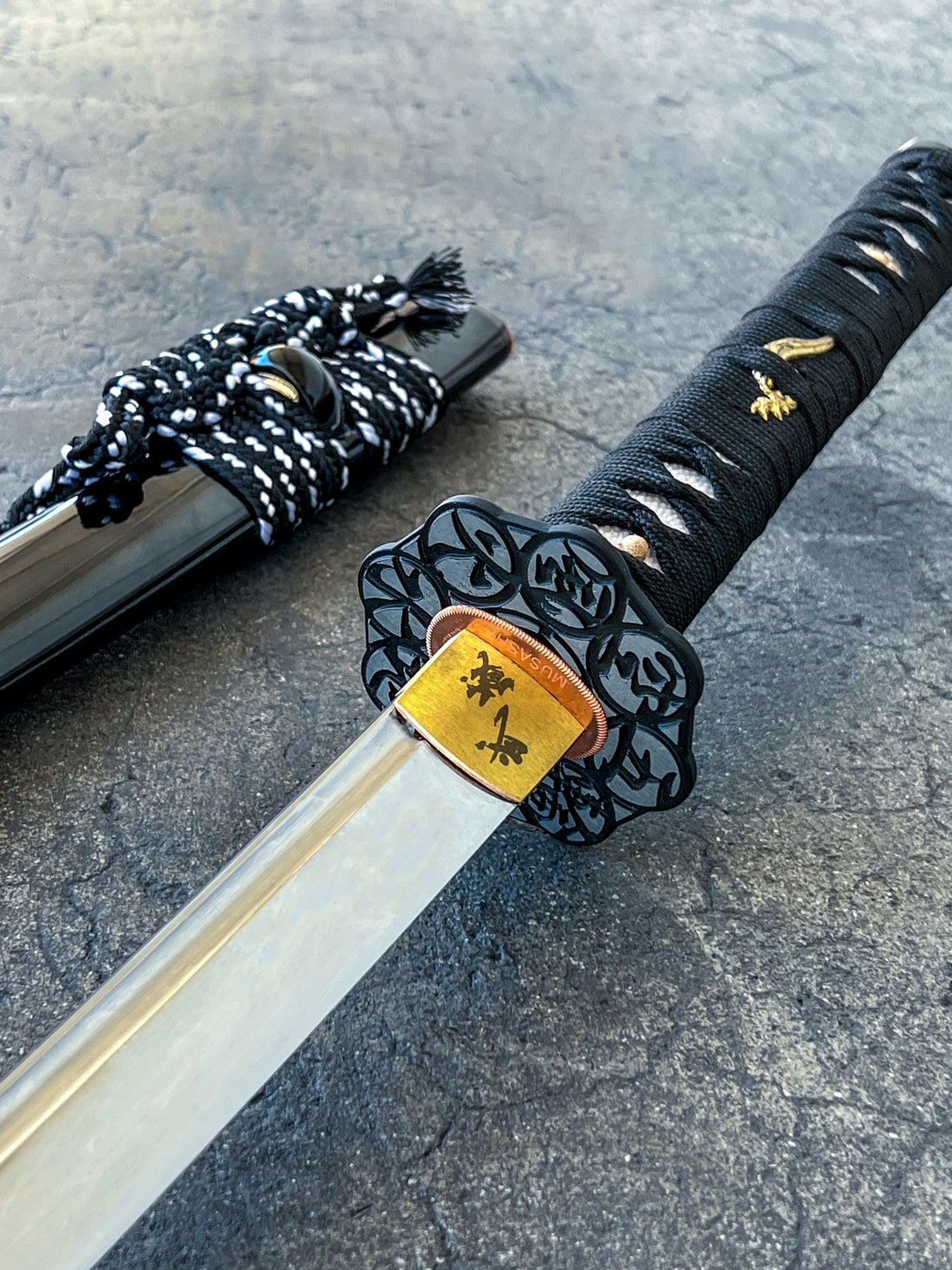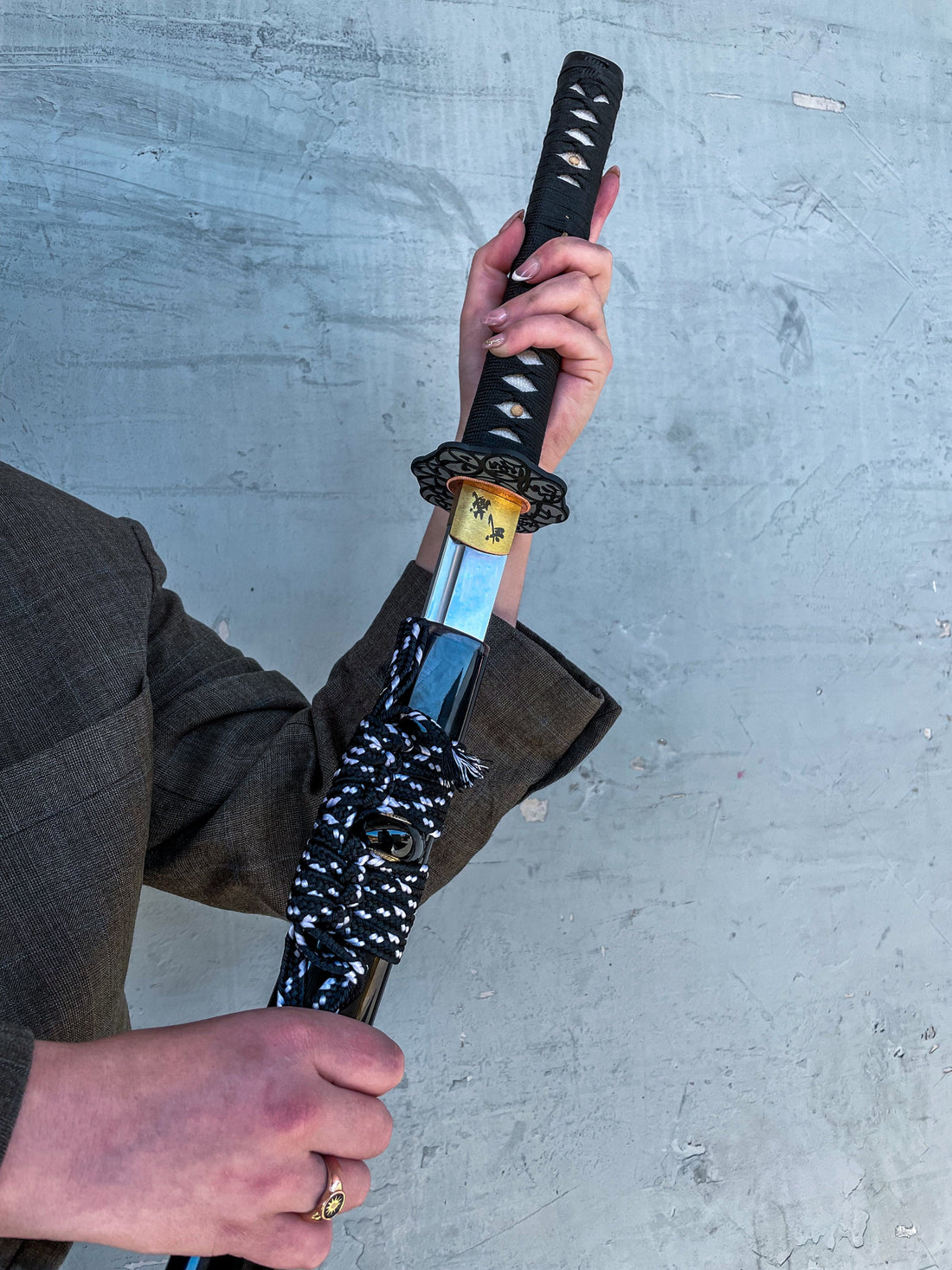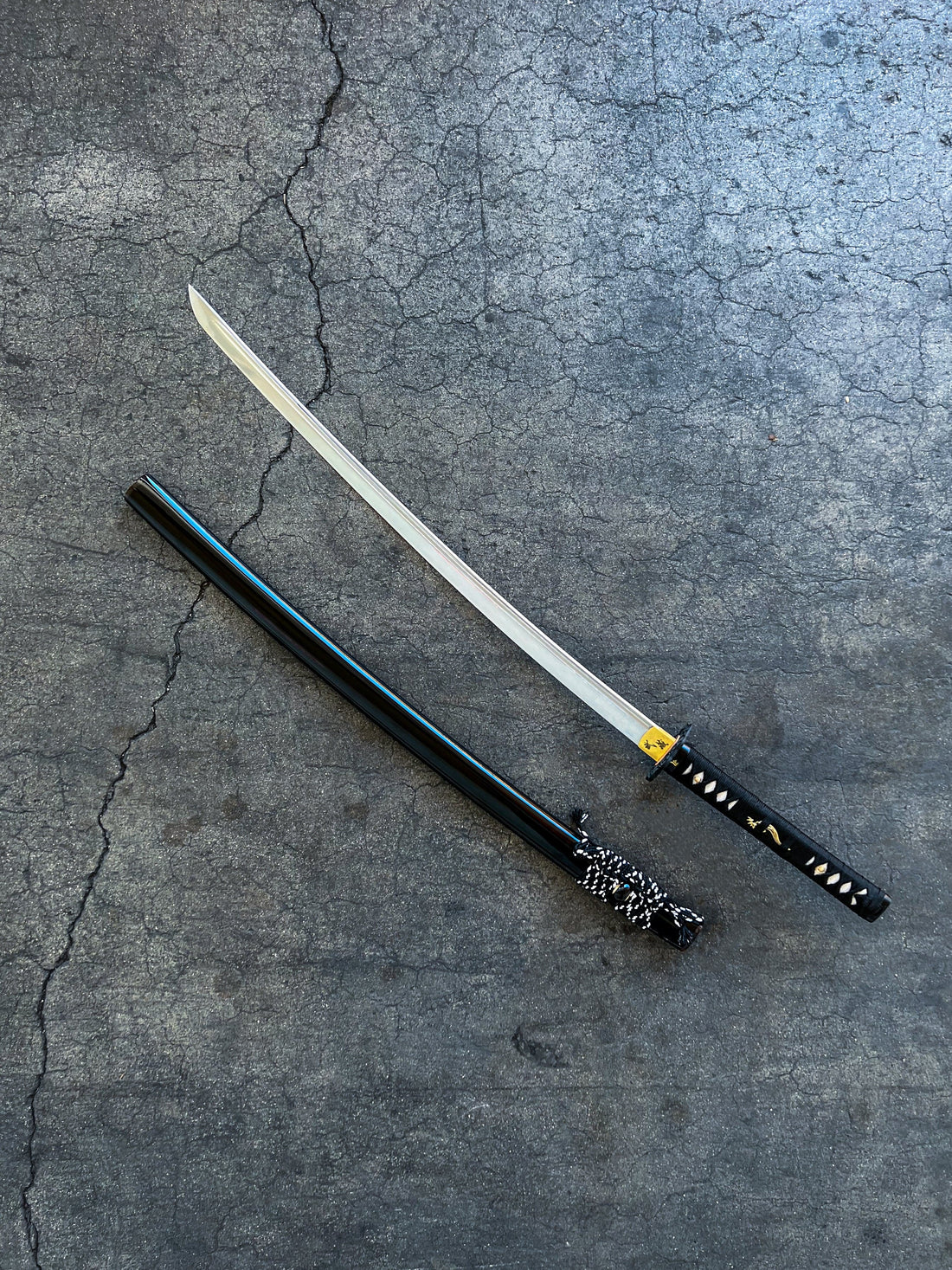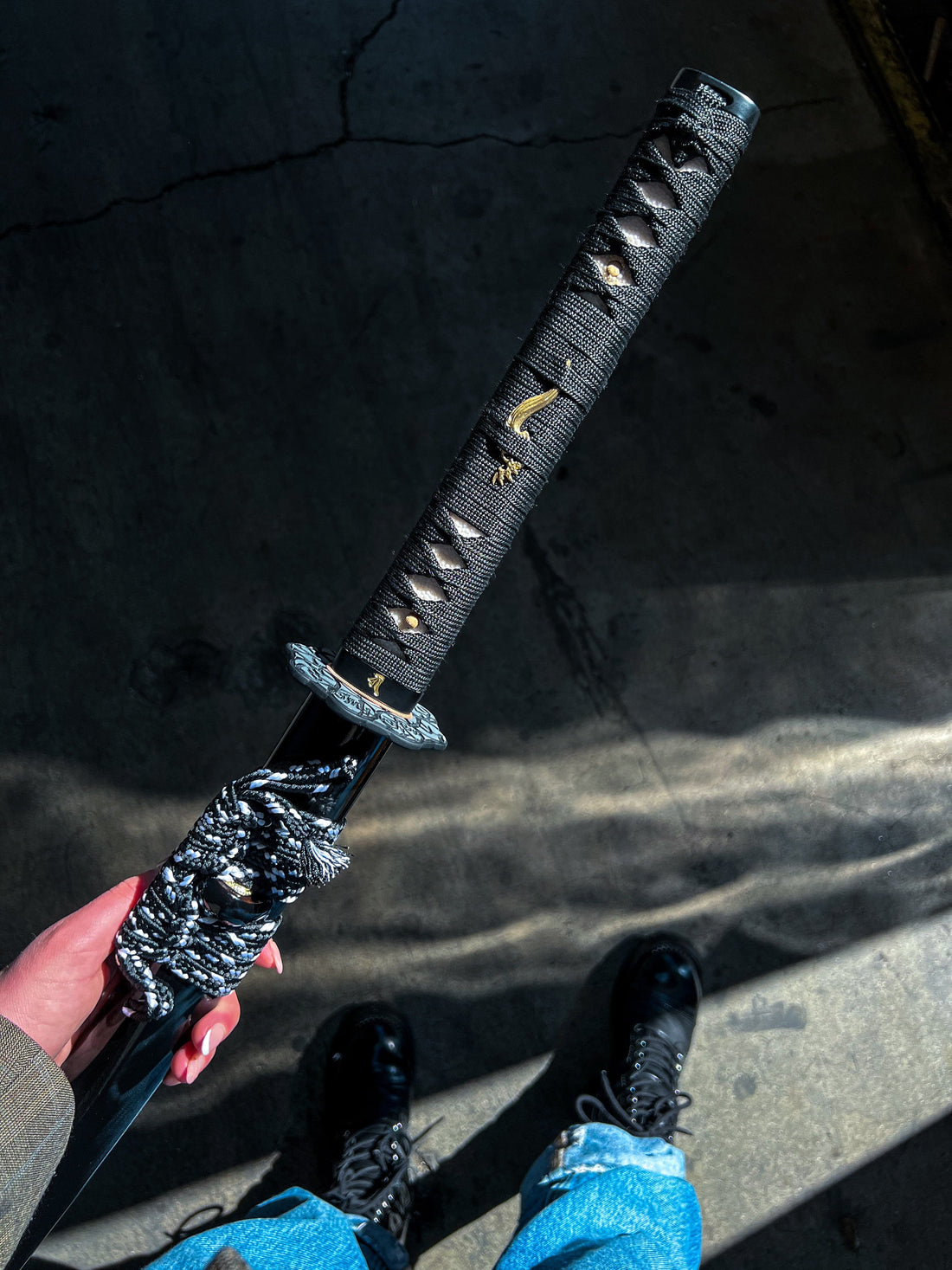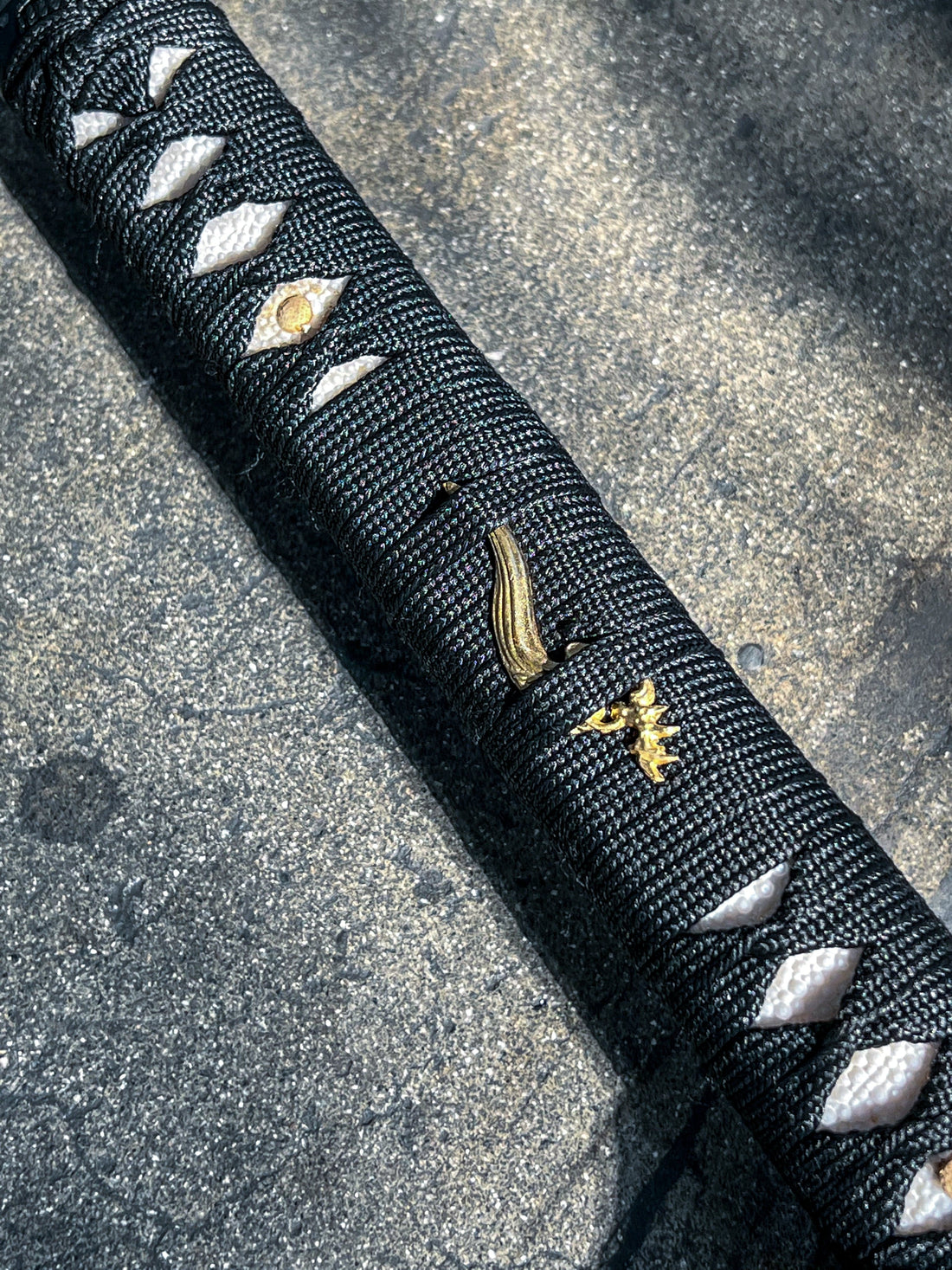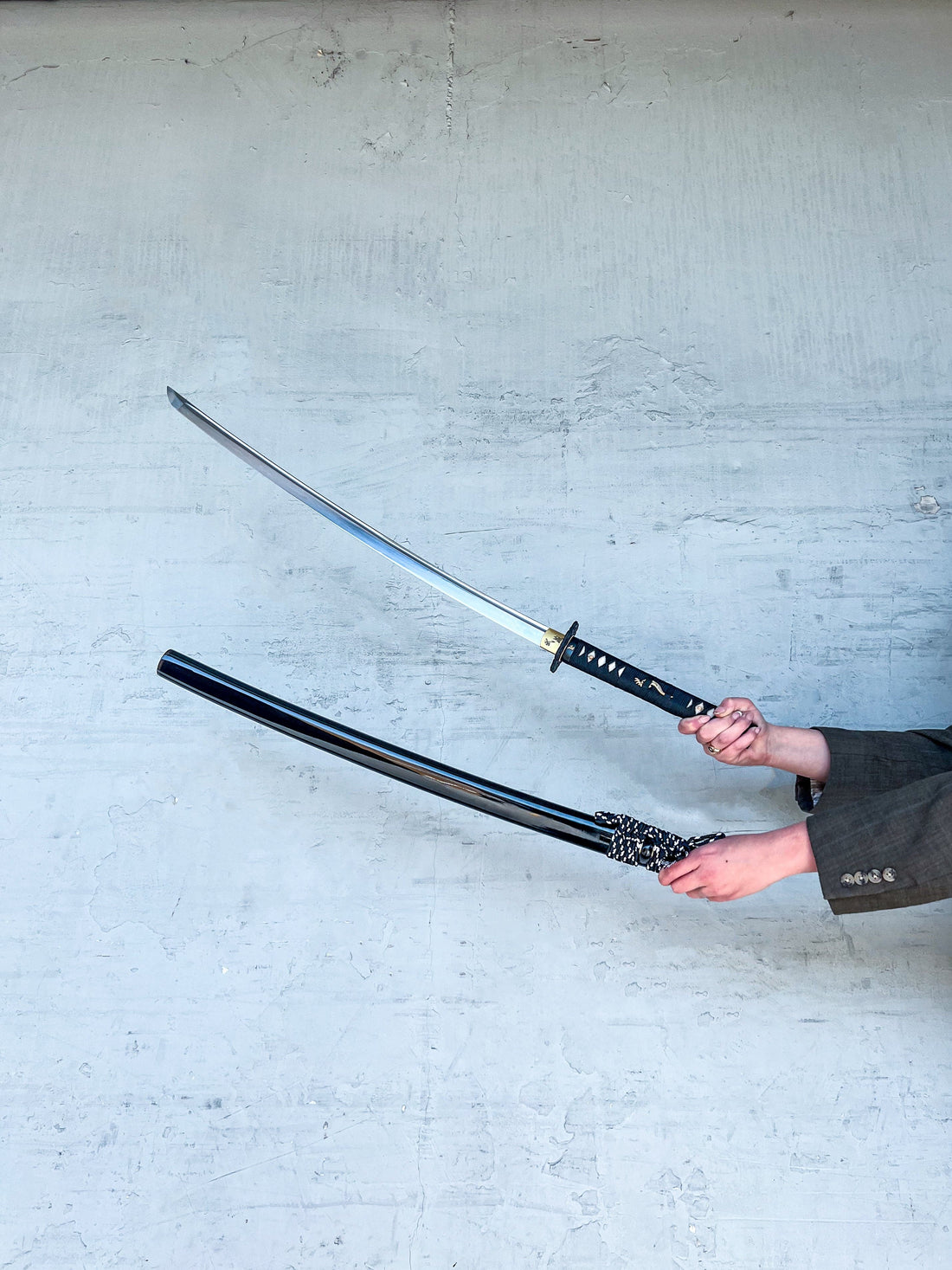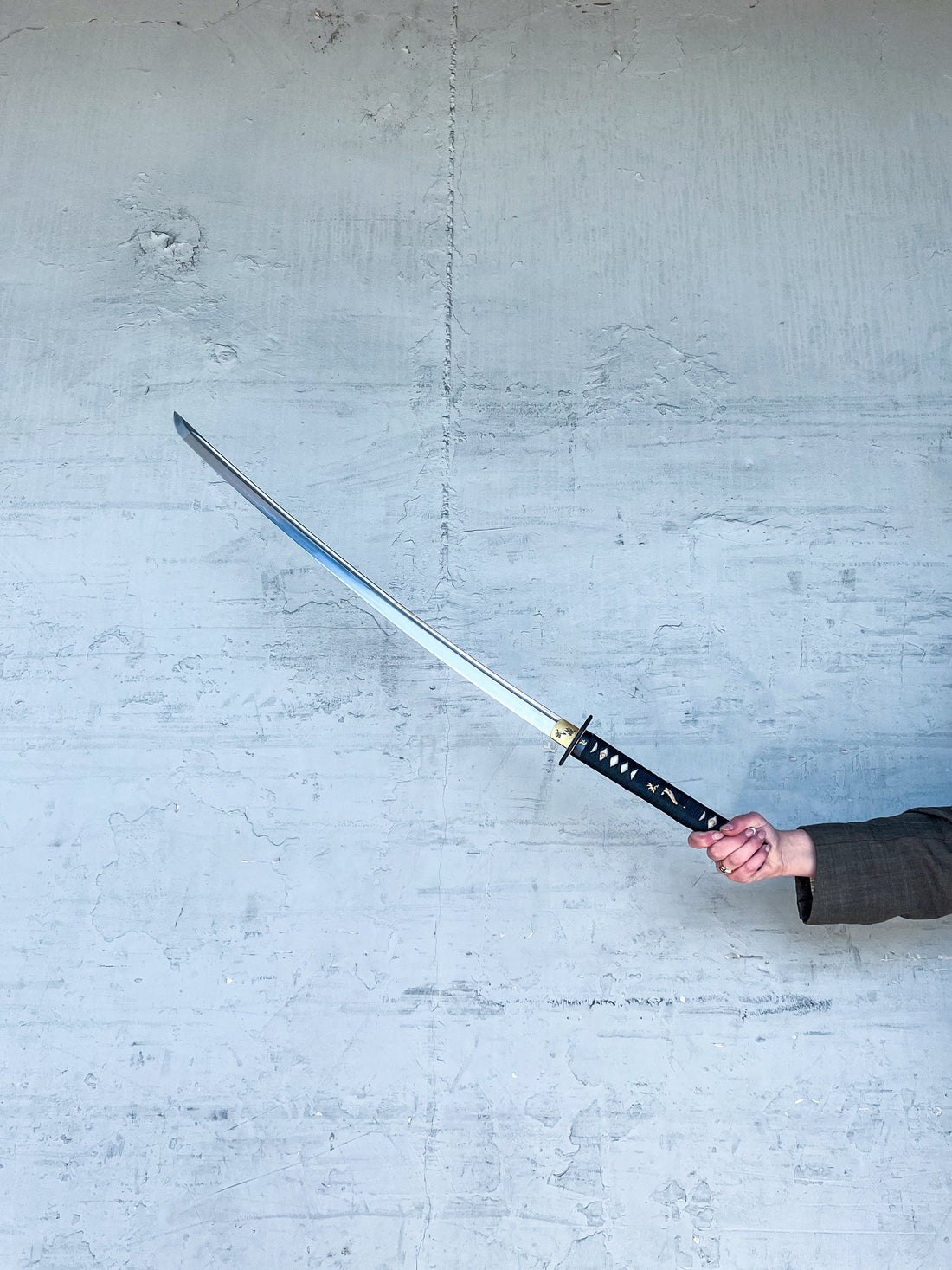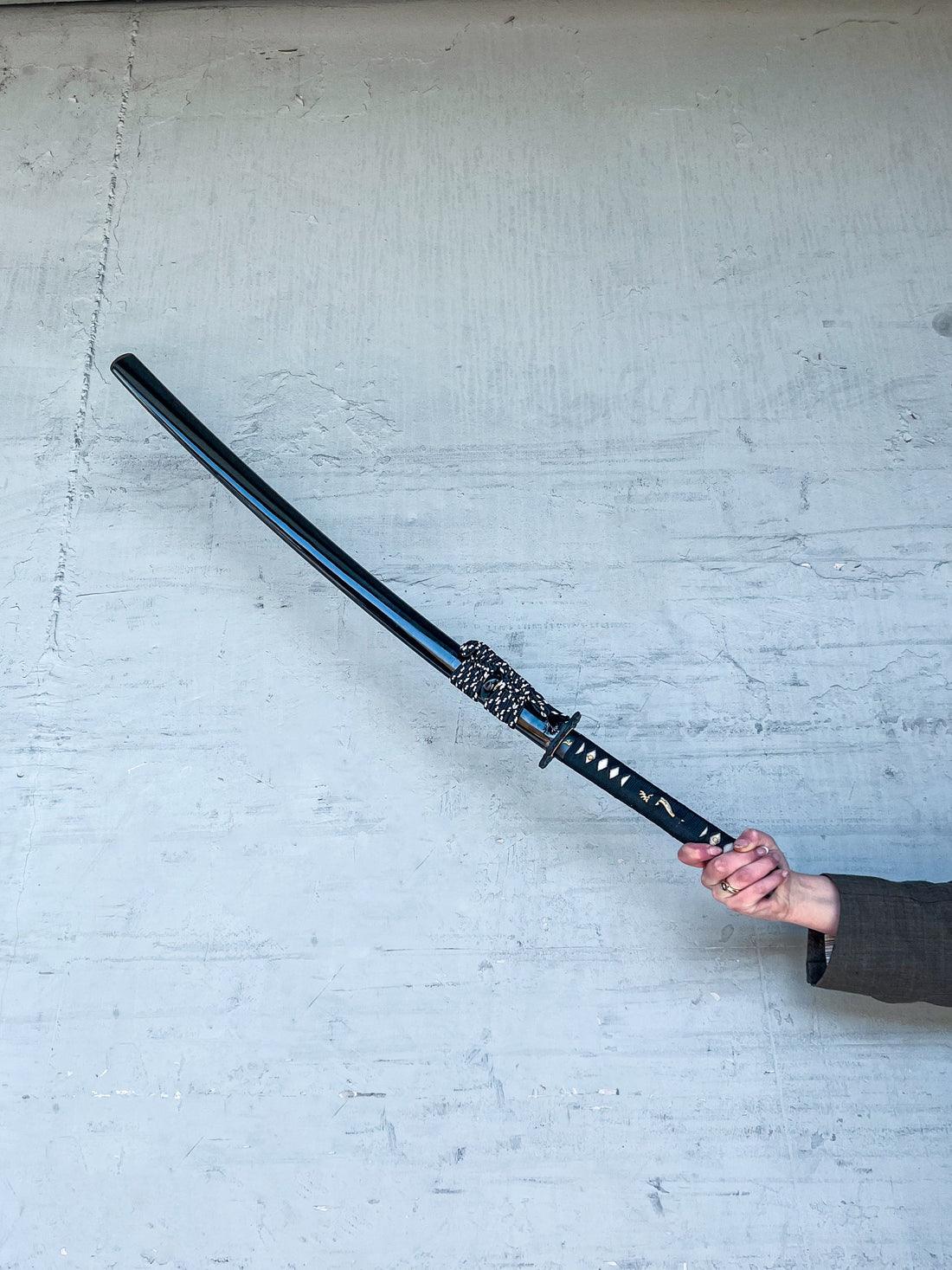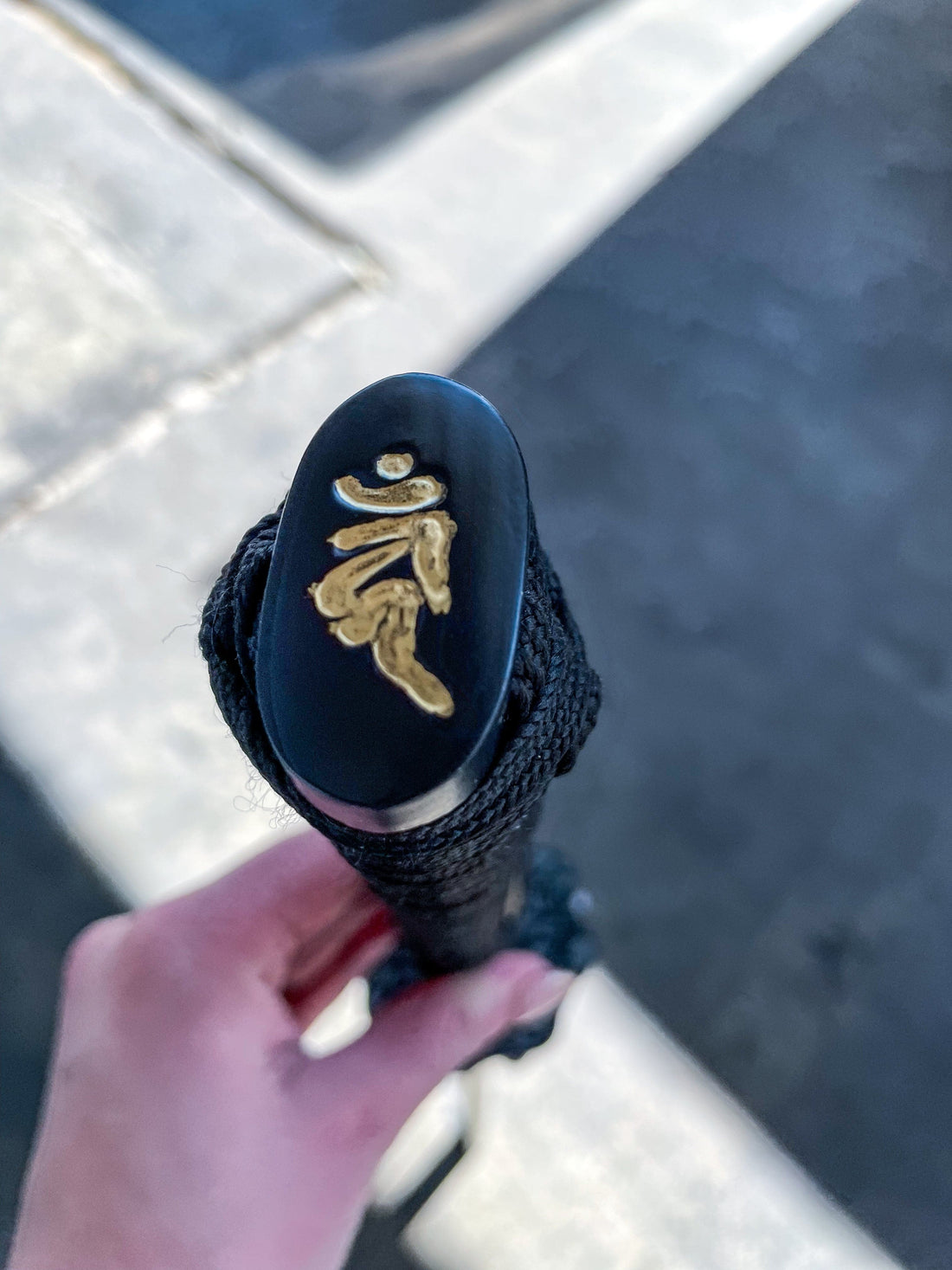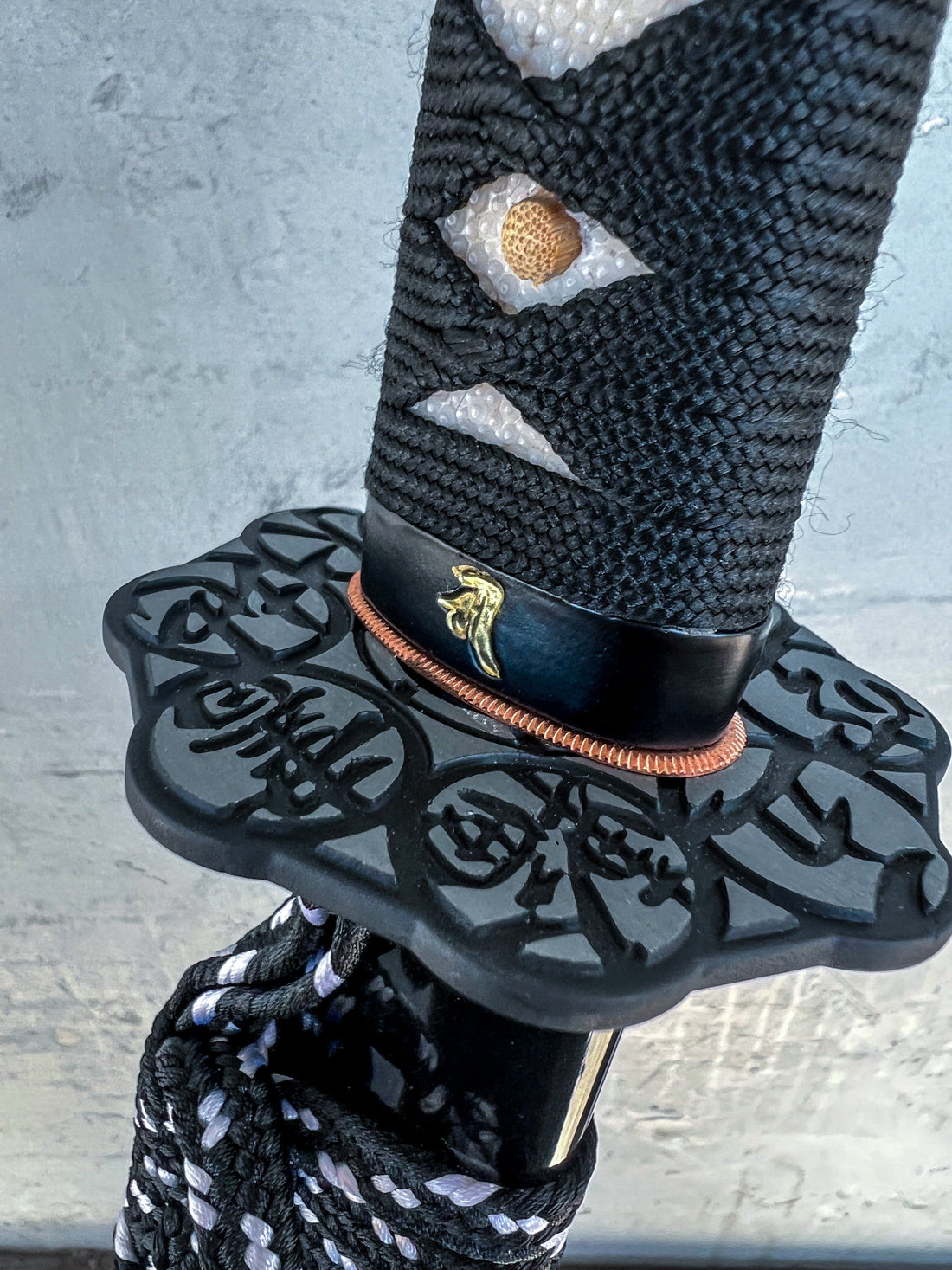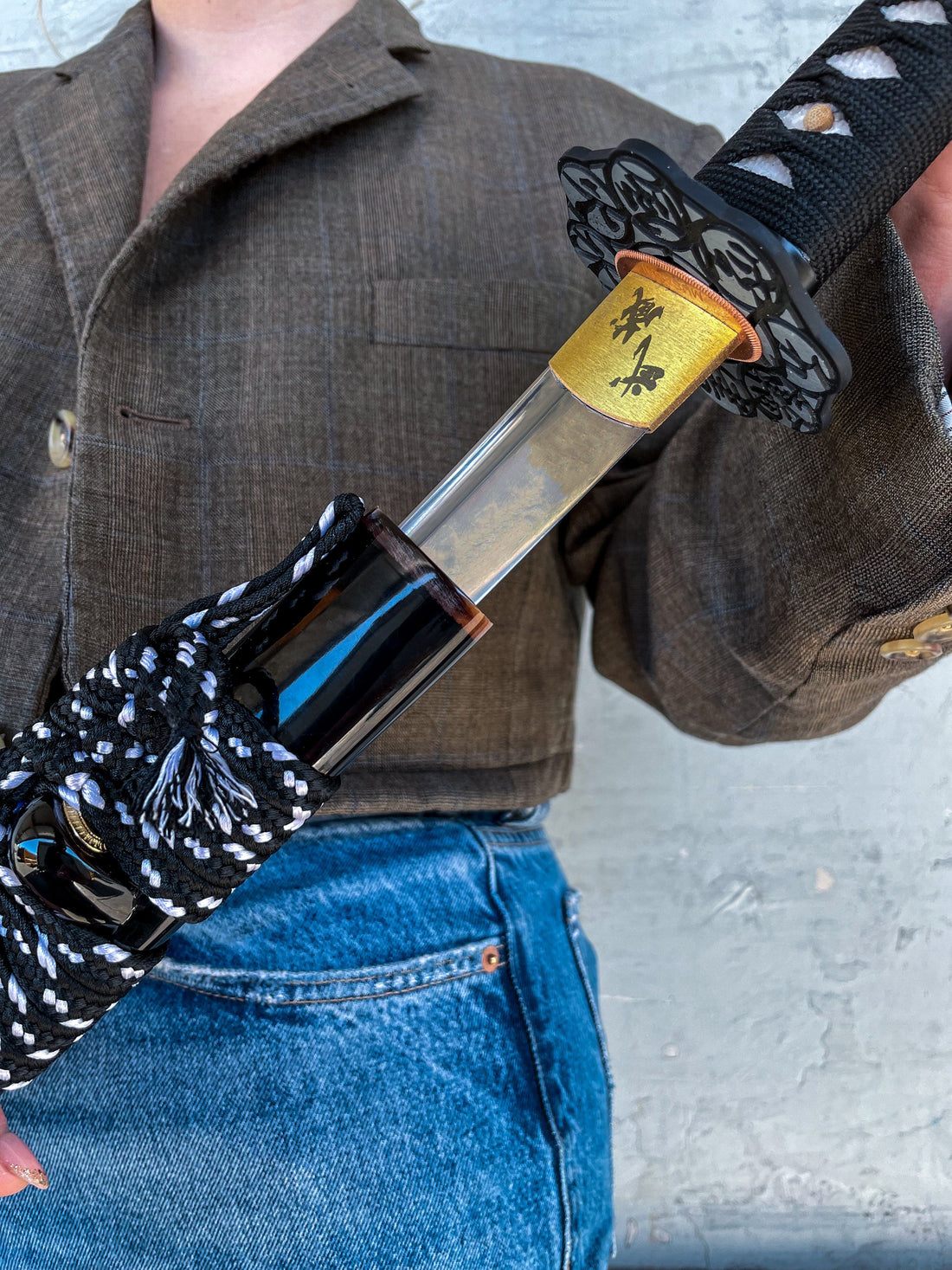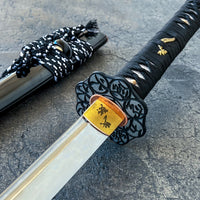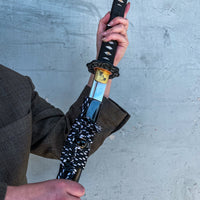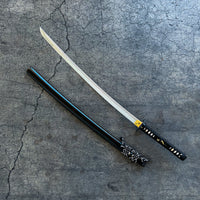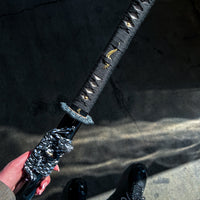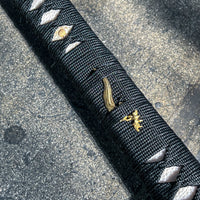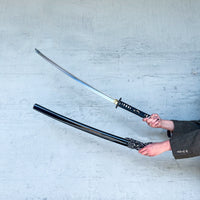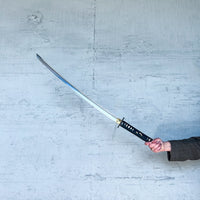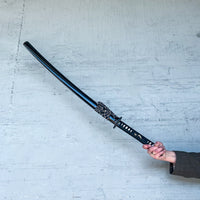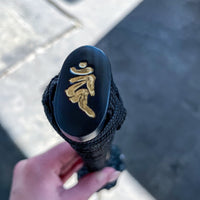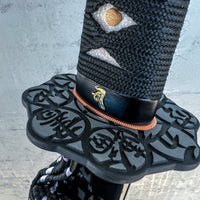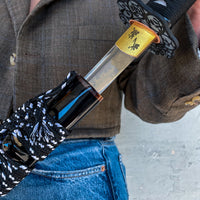 Musashi Silver Series (1060 Carbon Steel)
Rated The #1 Katana Brand in the USA

Over 300,000 Happy Customers

97.1% Customer Satisfaction Rating
The Musashi Silver Series is truly a wonderful katana, It is full tang and made from durable 1060 carbon steel making it perfect for your growing collection. Katanas from the silver series collection come with certificate of authenticity.

This model is meant for display and light cutting.
Tsuba Size: 3 in.
Hacho: 28.75 in.
Forged: Clay Tempered Maru-Kitae
Blade Material: 1060 Carbon 
Tsuka Material: Ray Skin
Tsuba Material: Iron
Overall Length: 40.5 in.
Sori: .75 in.
HRC: 55 
Tsuka Length: 10.6 in.
USA ORDERS
We process orders in 1-4 business days.
USA orders should arrive in 8-10 business days.
OTHER COUNTRIES
We process international orders in 3-5 business days.
Please expect your orders to take around 20-45 business days. Every
Country has different customs and your item may be held up for a while.
Read Our Full Shipping Policy Here
THE HIGHEST-QUALITY KATANAS
At Mini Katana, we pride ourselves on the quality and craftsmanship that goes into our hand-made katanas and replicas.


What is the difference between our sharp and dull katanas?
Customer Reviews
Write a Review
Ask a Question
10/16/2022
Nick

United States
Great sword, no seal
This is a very nice and well made sword for the price. The problem I quickly ran into was that the habaki (metal piece that wraps around the base of the blade) was not very well polished and so it quickly ground away at the wood at the opening of the saya causing it to now have no seal. I don't know if that is a common issue with this sword or if I just got one that was an exception. Other than that, it is a good sword that will stay in my possession for many years to come.
10/11/2022
Jason

United States
4 star
Honestly this is by far my favorite katana that I have ordered from Mini katana so far, The blade and saya are absolutely beautiful. So far when ordering this one it has been the sharpest katana I have ordered for Minnie katana. I will say as I have previously mentioned on a different review for a different katana, I have noticed when purchasing their 1060 carbon steel katanas deal katana's that the blade edge has slight wave to it and is not straight.. I do not know if this is an issue with the 1095 carbon steel because I have not ordered one of the 1095 carbon steel yet. Altogether I have made several purchases and I am extremely happy with the quality of the katanas for the price.
This is my first katana ever and I am super happy with it it is really comfortable to hold a nice size and lots of fun to use