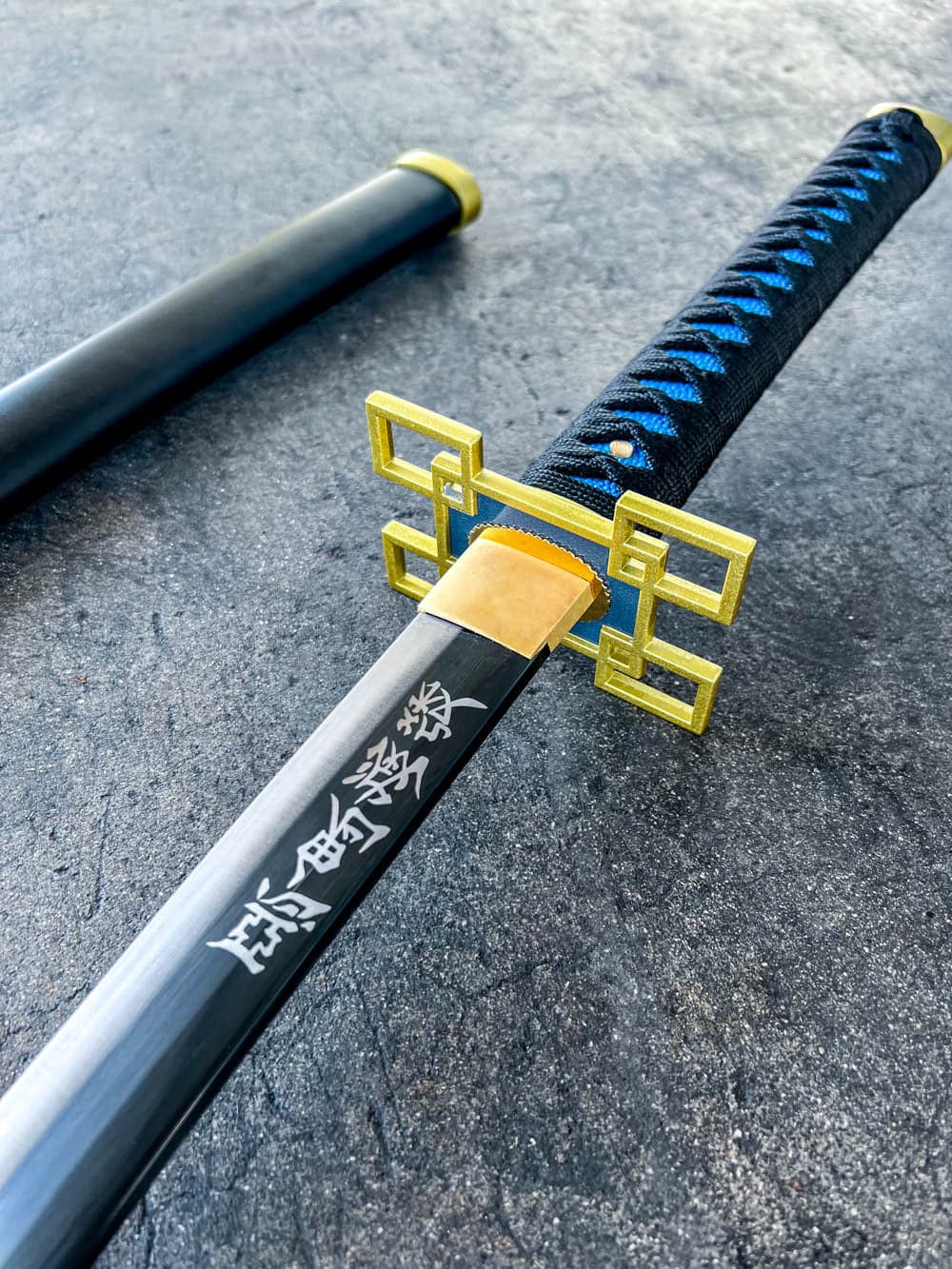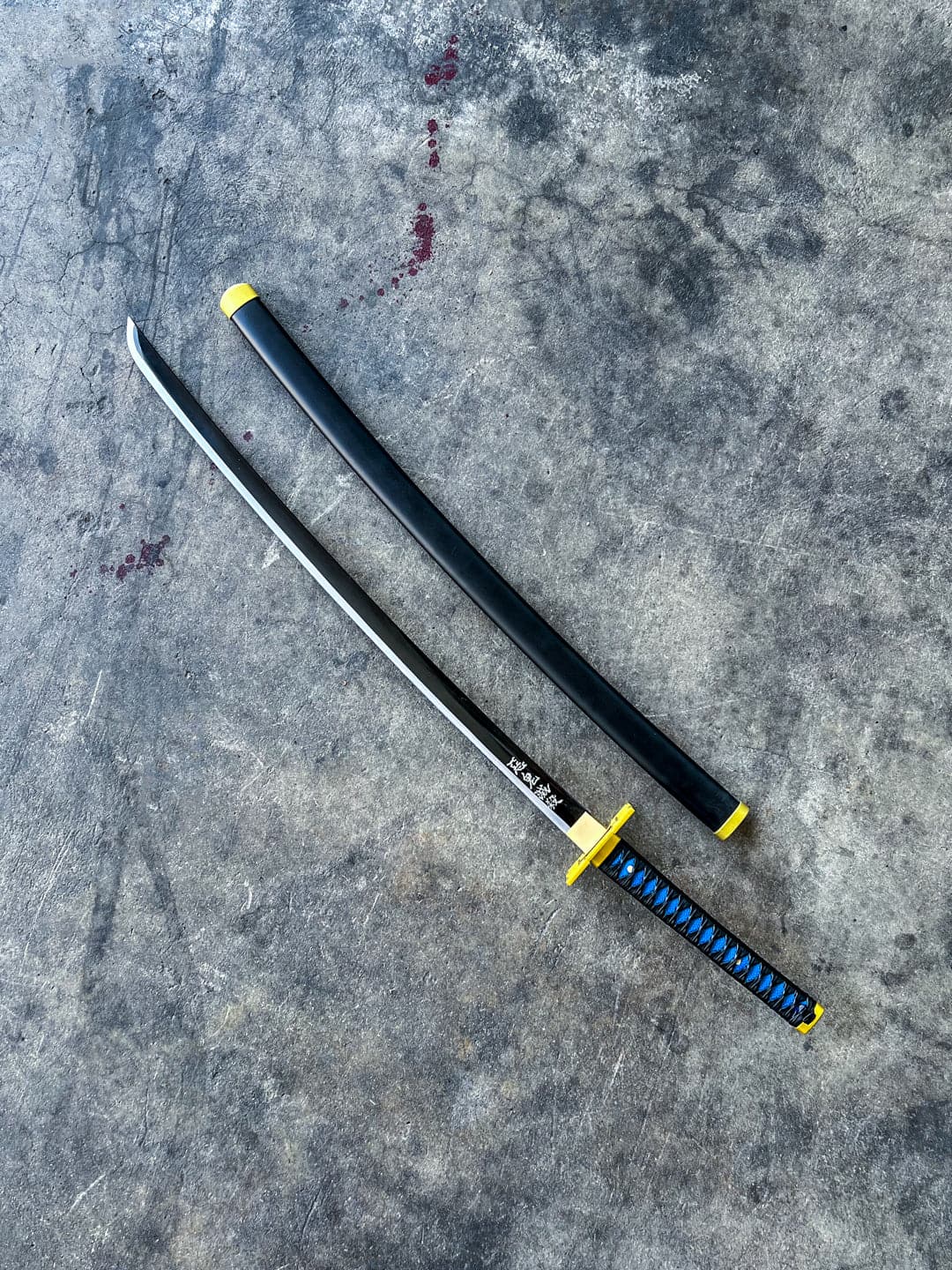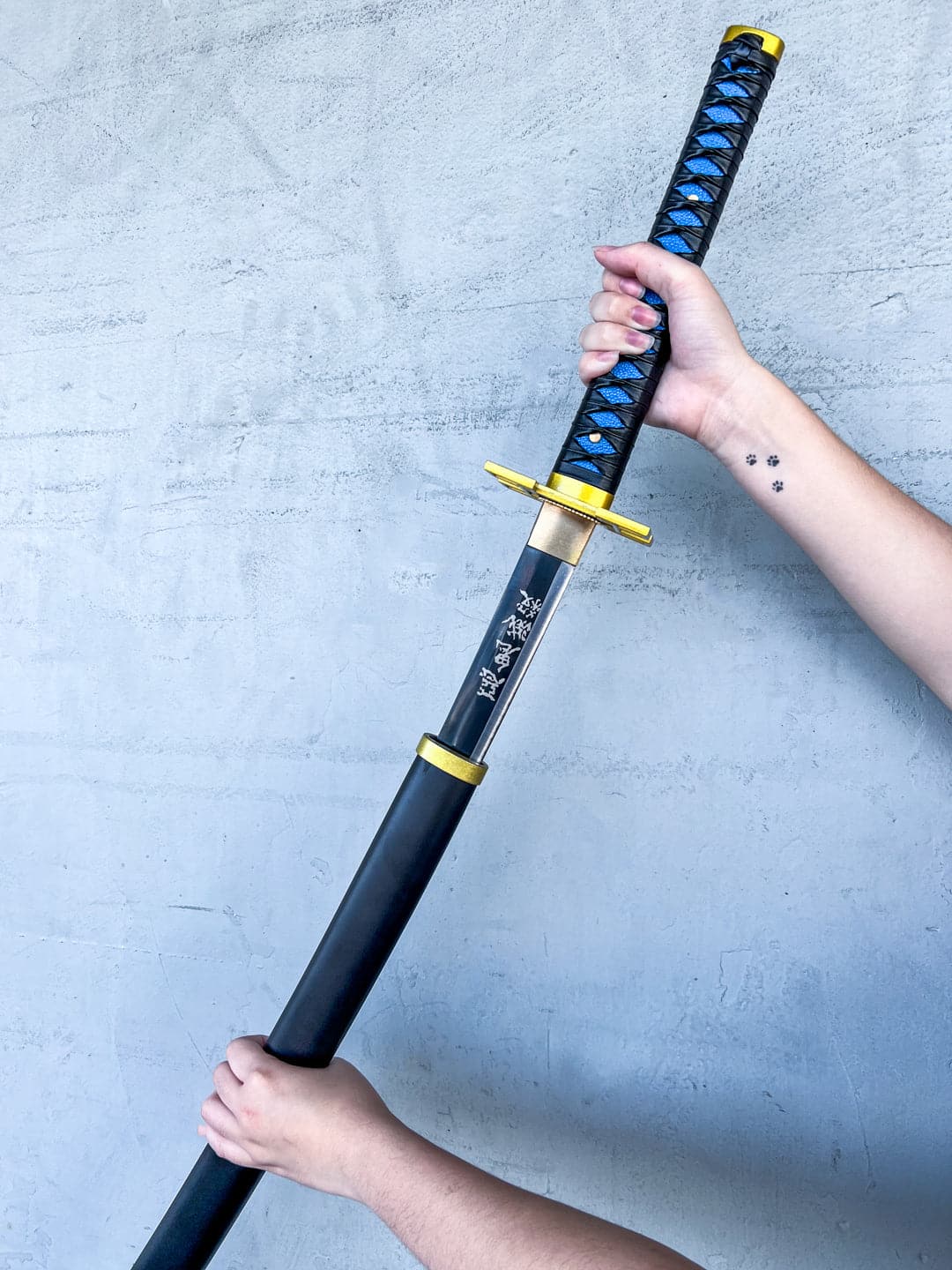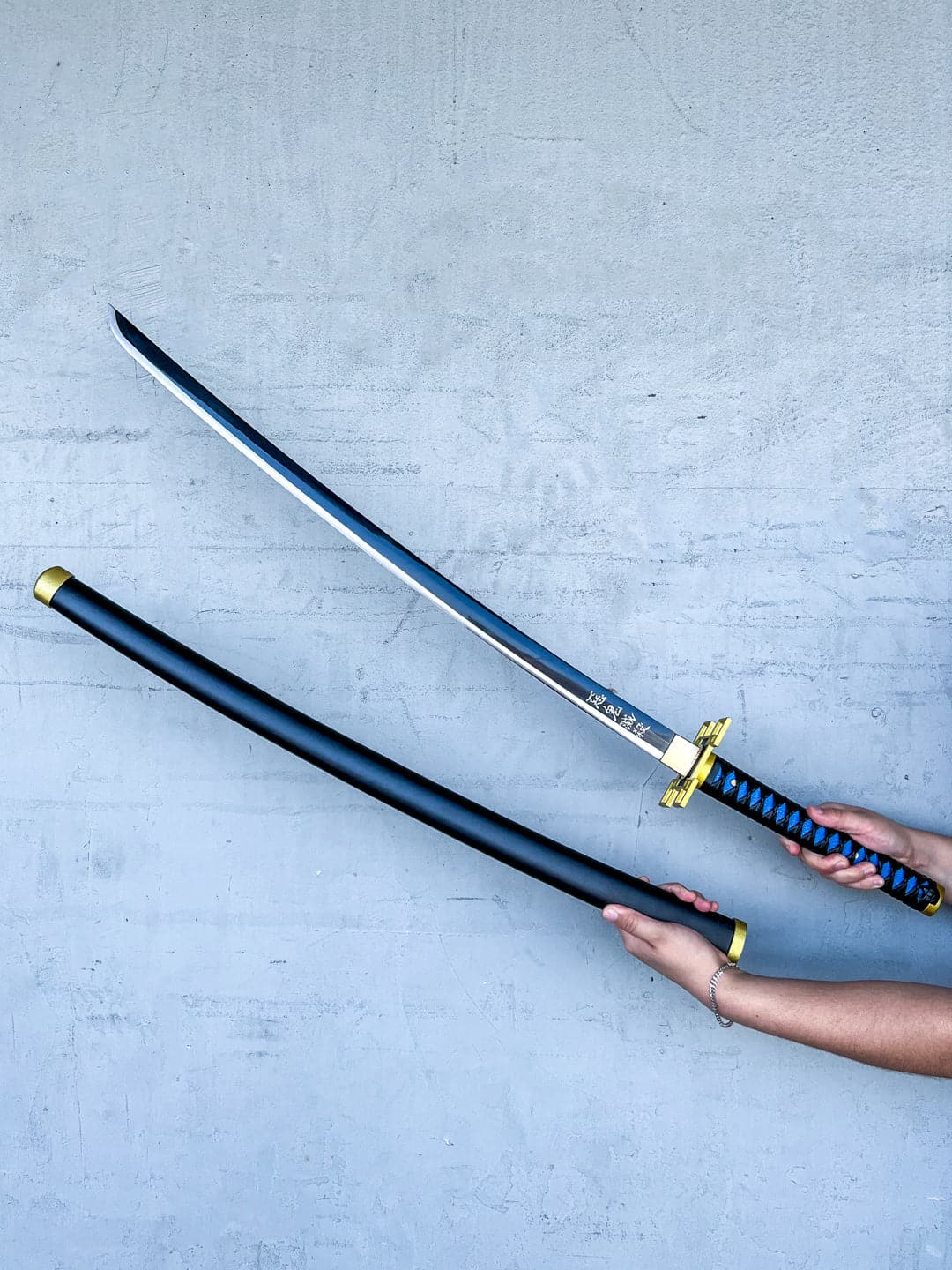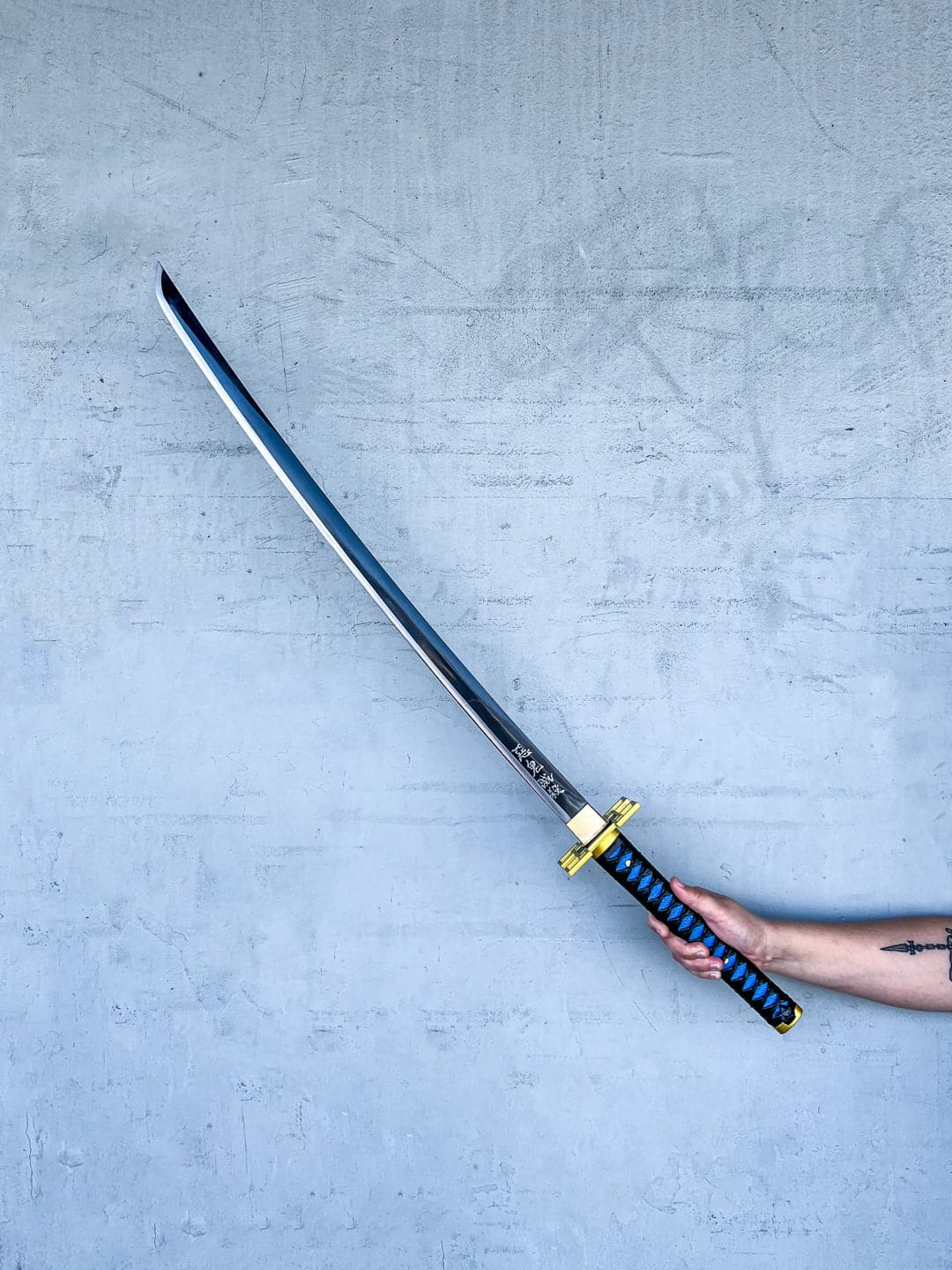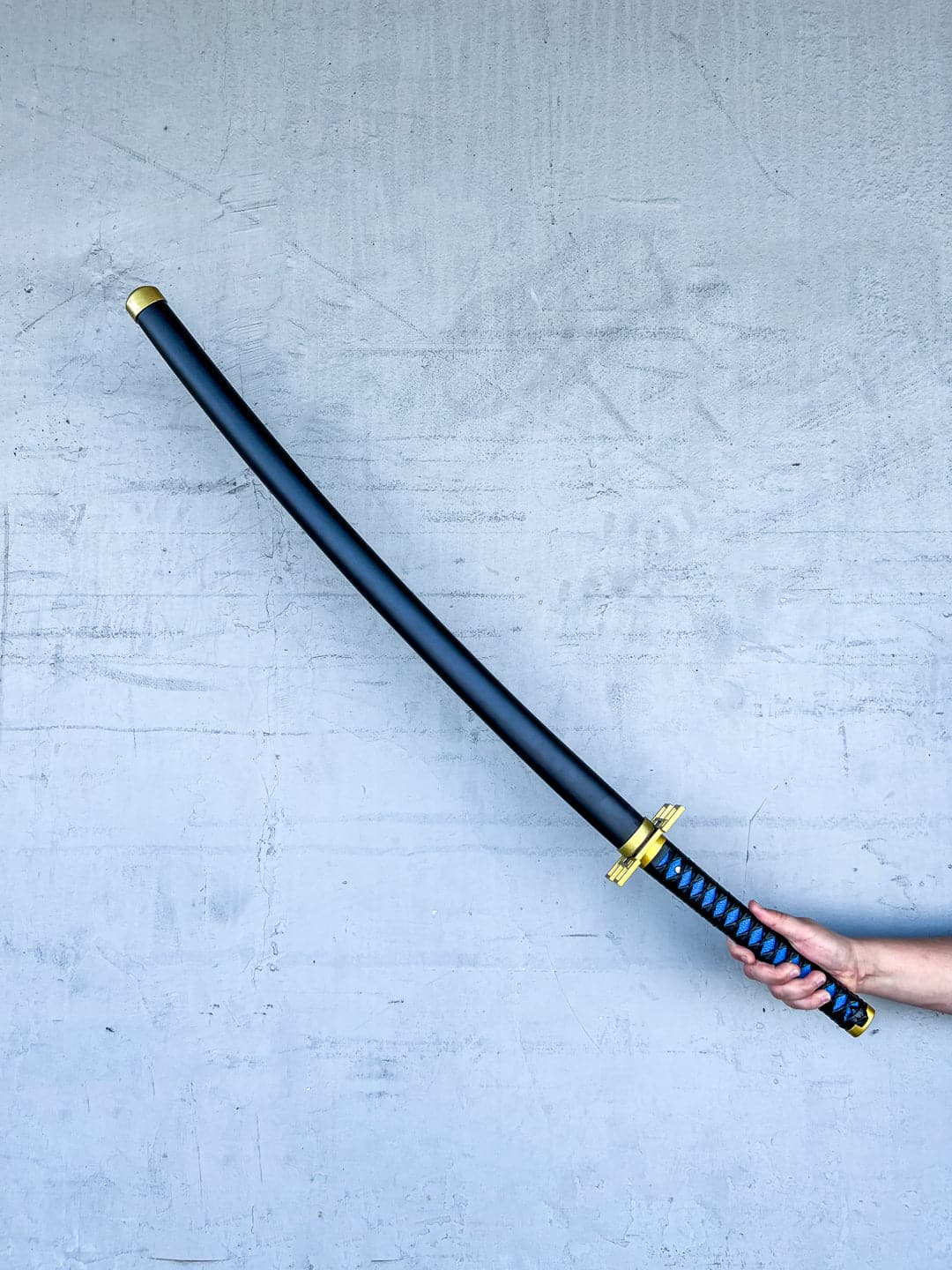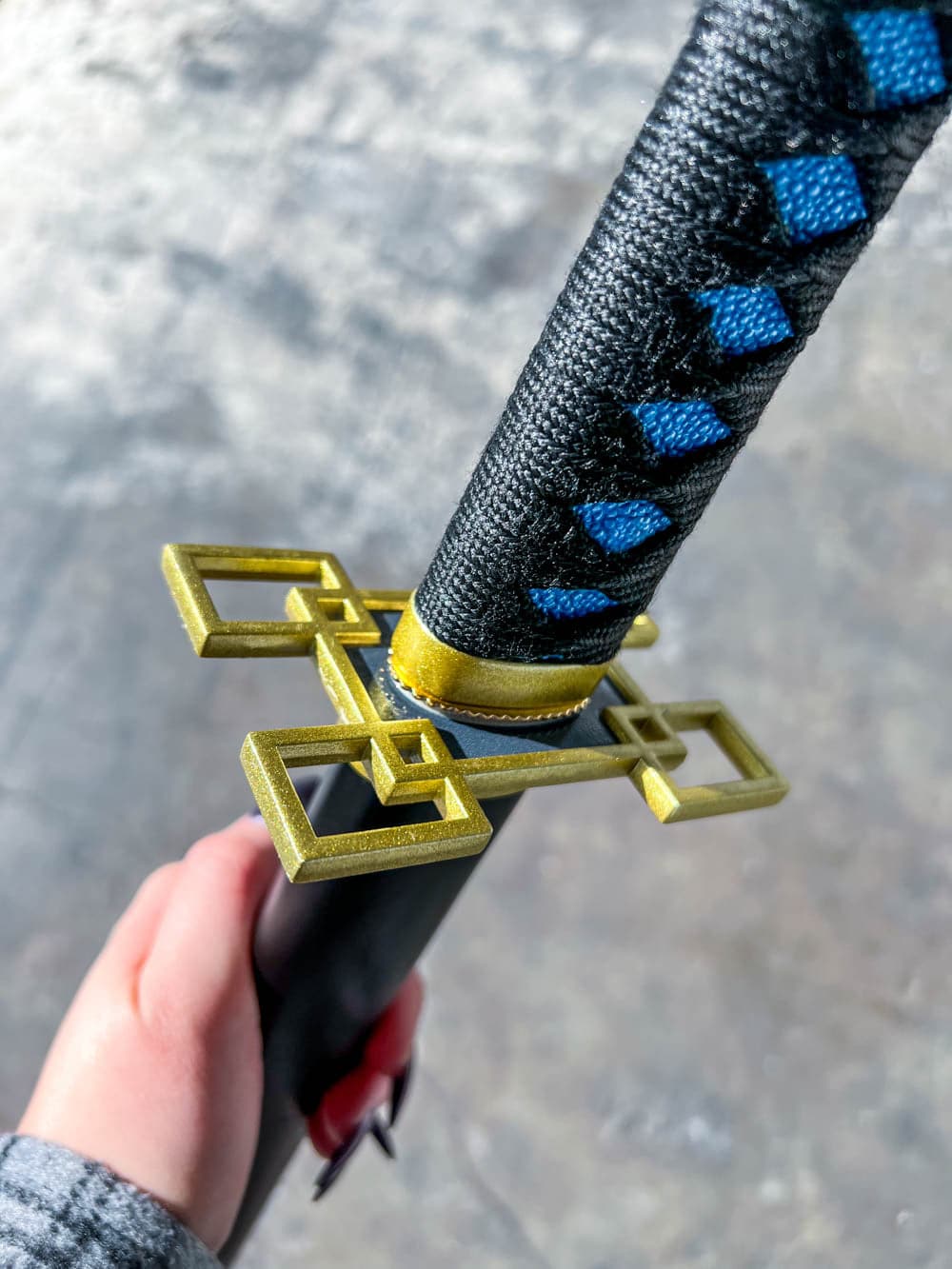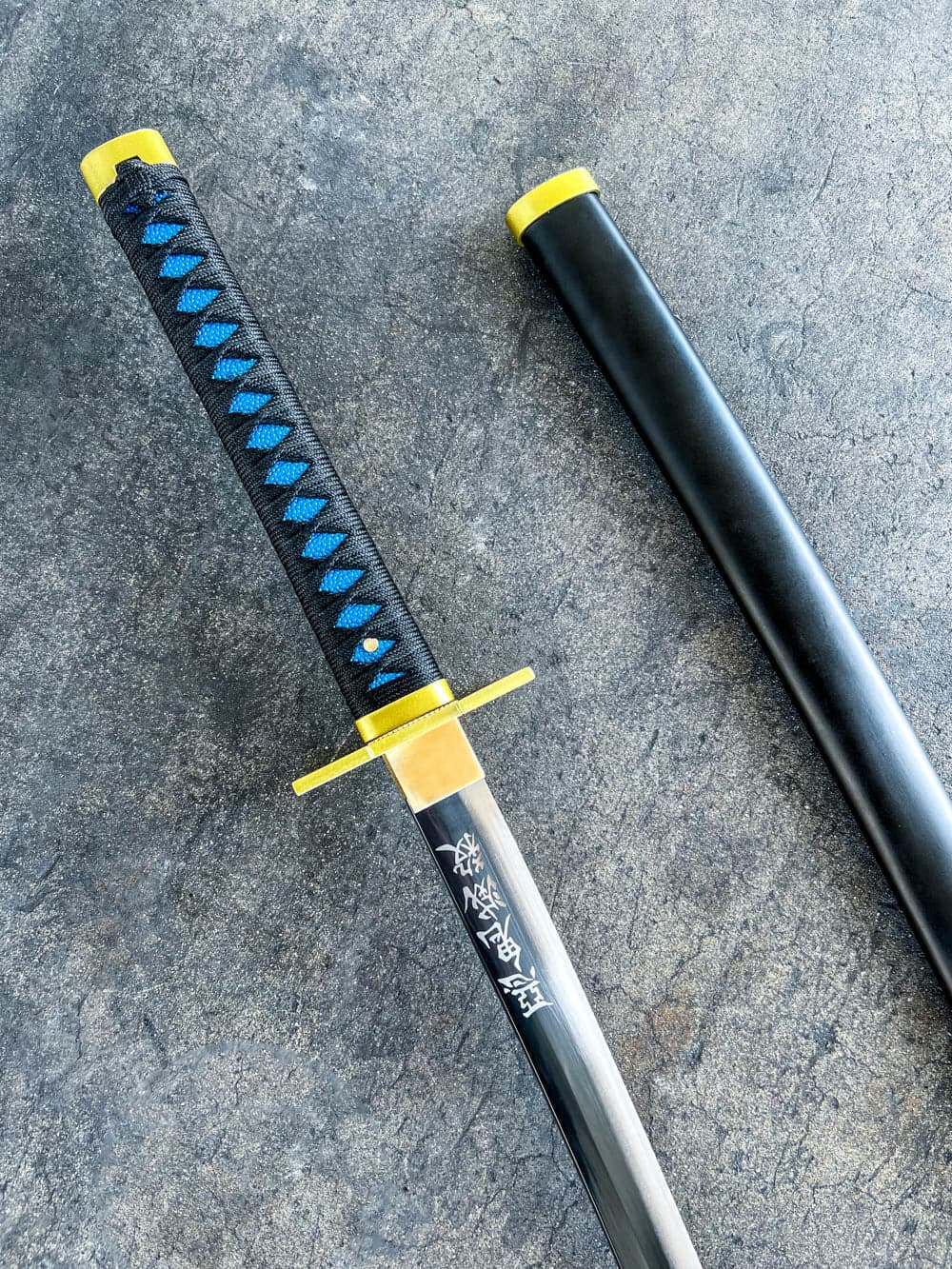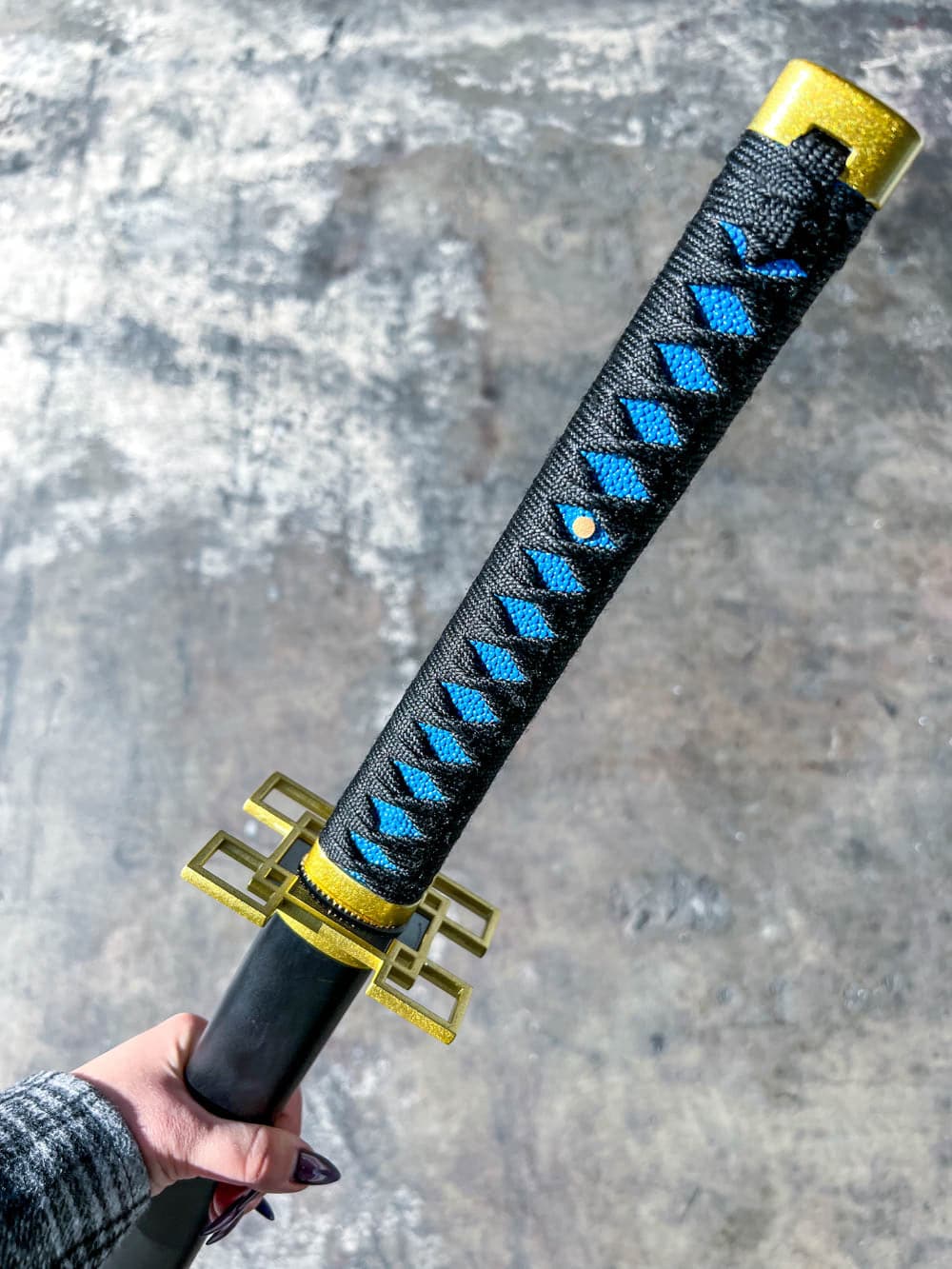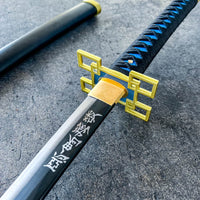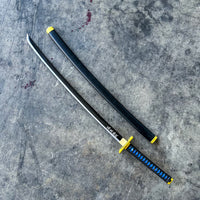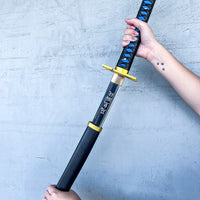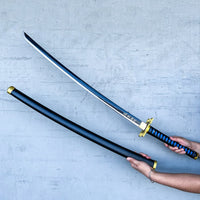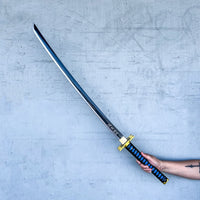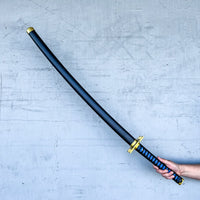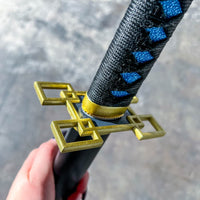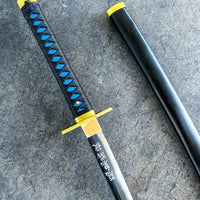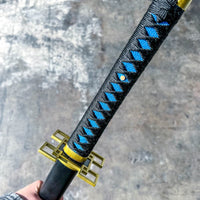 Battle-Ready Muichiro Nichirin (SHARP)
Rated The #1 Katana Brand in the USA

Over 300,000 Happy Customers

97.1% Customer Satisfaction Rating
Muichiro Tokito, the youngest Hashira in the popular series Demon Slayer is a stoic and absent-minded child prodigy. Through Mist Breathing, Muichiro is a powerful master swordsman, relying mainly on logic and rarely allowing emotions to cloud his judgment. 
This handmade replica of the Mist Hashira's Nichirin has a unique hollowed rectangular hilt and is sheathed in a black-finished hardwood saya with a gold fitting at the tip. Blue and gold detailing embellish the hilt, while the iconic kanji reserved only for the Hashira — Destroyer of Demons — is inscribed at the base of the blade. 
So, do you have what it takes to be the next Mist Hashira?
1045 Carbon Steel - Containing 0.45% carbon, 1045 Carbon Steel is tough and durable. The best affordable option for any collection.
Full-Tang - The blade extends throughout the entire length of the handle. Ideal for stability and durability during practical use.
Expertly Handcrafted - Using time-honored techniques, each sword is carefully forged by hand and individually designed in homage to tradition, culture, and craftsmanship.
This model is meant for display and light cutting.
Full Tang
Sharpened
Blade Material: 1045 Carbon Steel
Habaki Material: Brass
Tsuba Size: 3.75 in.
Handle Length: 10.375 in.
Overall Length: 40.5 in.
Blade Length: 28.5 in.
Blade Thickness: 0.25 in.
Included: Single Sword Stand
USA ORDERS
We process orders in 1-4 business days.
USA orders should arrive in 8-10 business days.
OTHER COUNTRIES
We process international orders in 3-5 business days.
Please expect your orders to take around 20-45 business days. Every
Country has different customs and your item may be held up for a while.
Read Our Full Shipping Policy Here
THE HIGHEST-QUALITY KATANAS
At Mini Katana, we pride ourselves on the quality and craftsmanship that goes into our hand-made katanas and replicas.


What is the difference between our sharp and dull katanas?