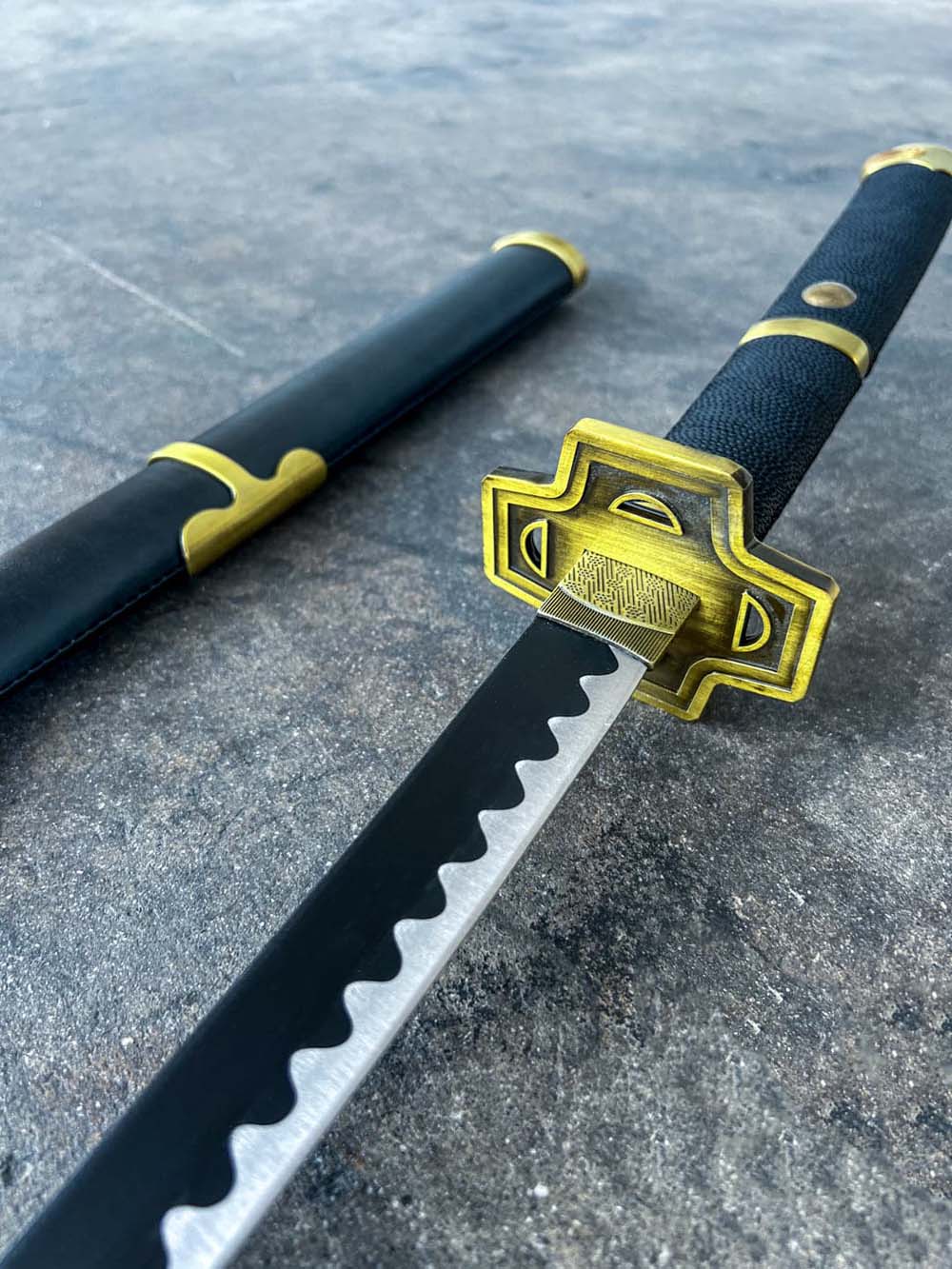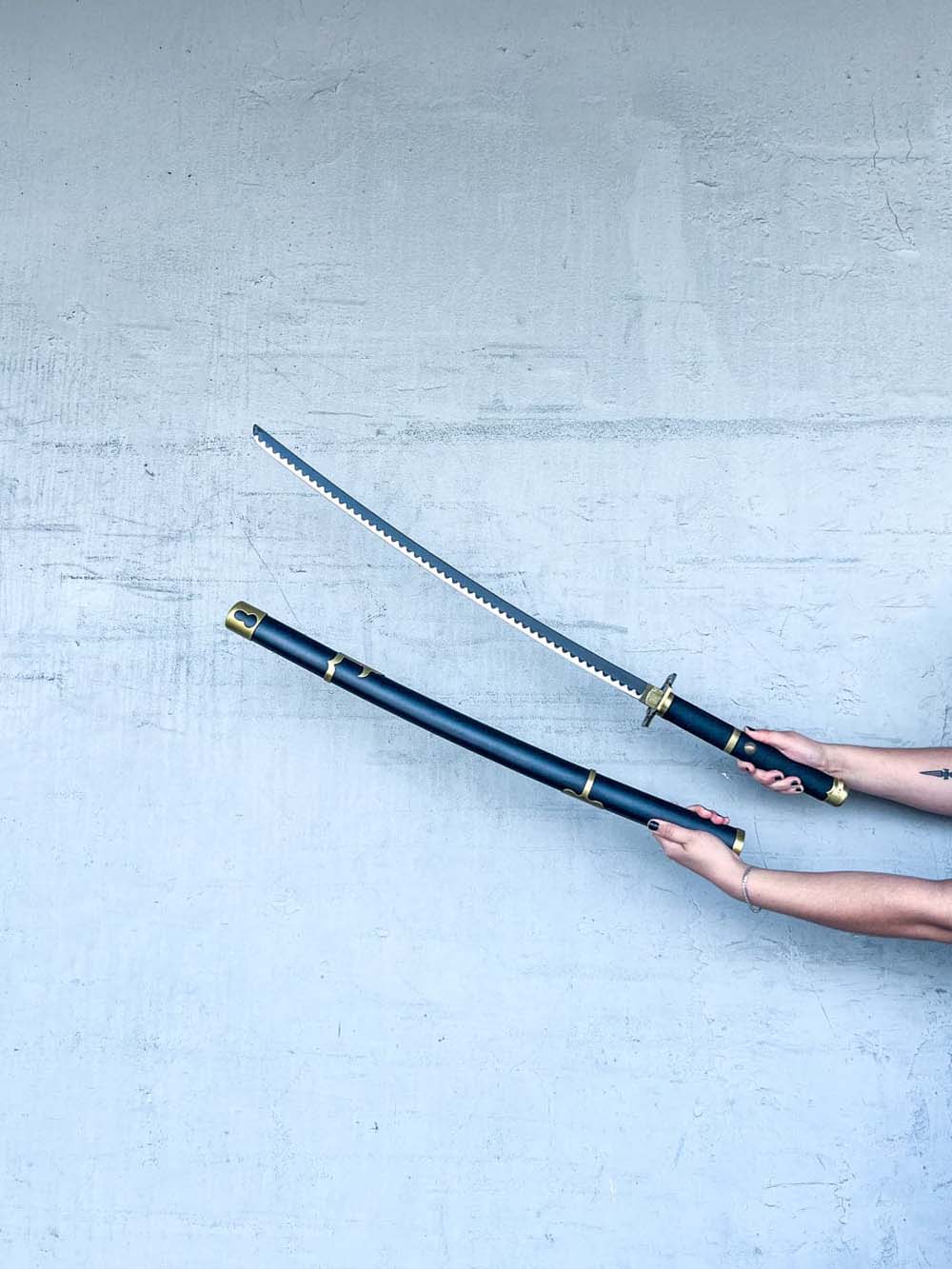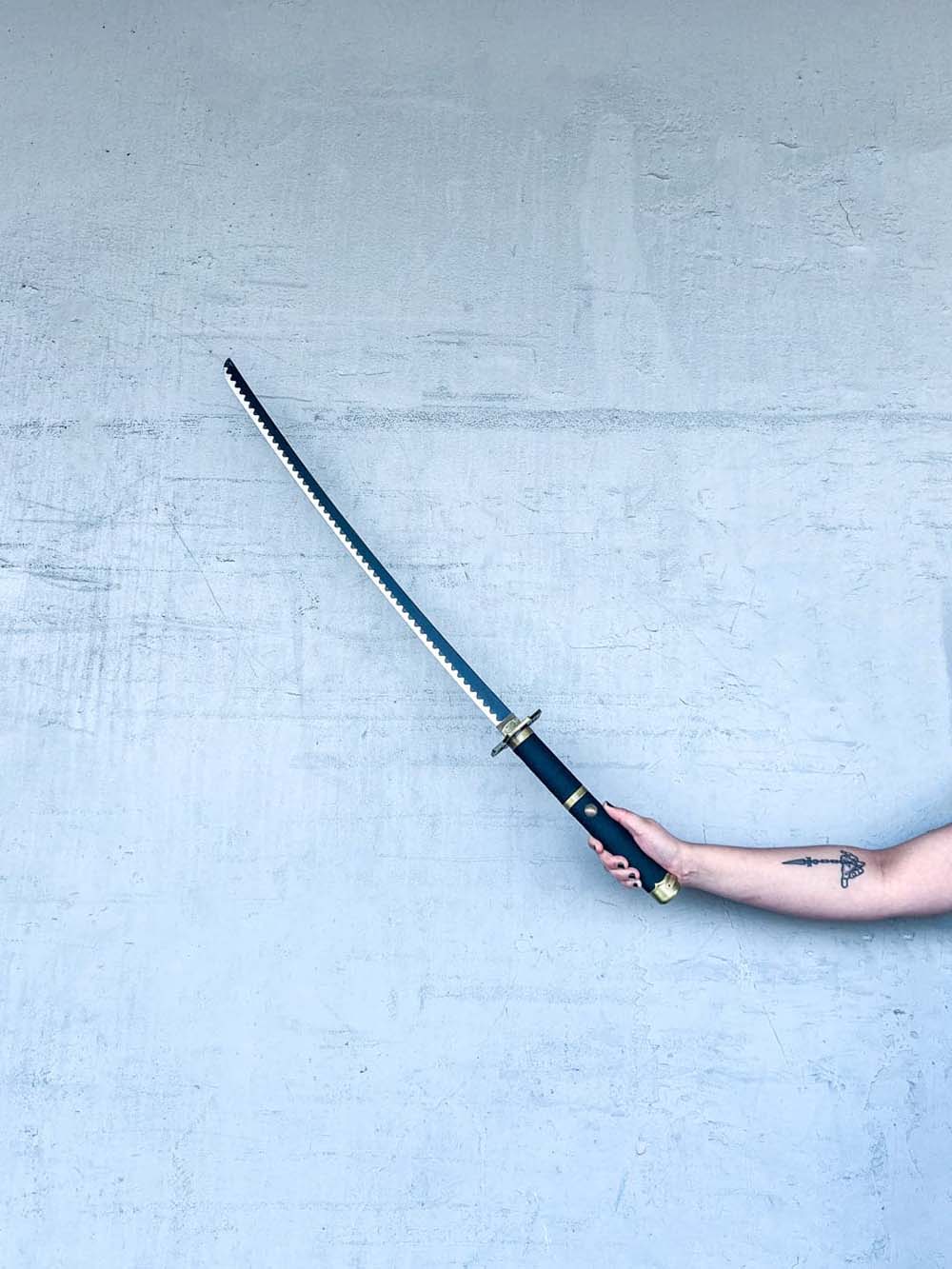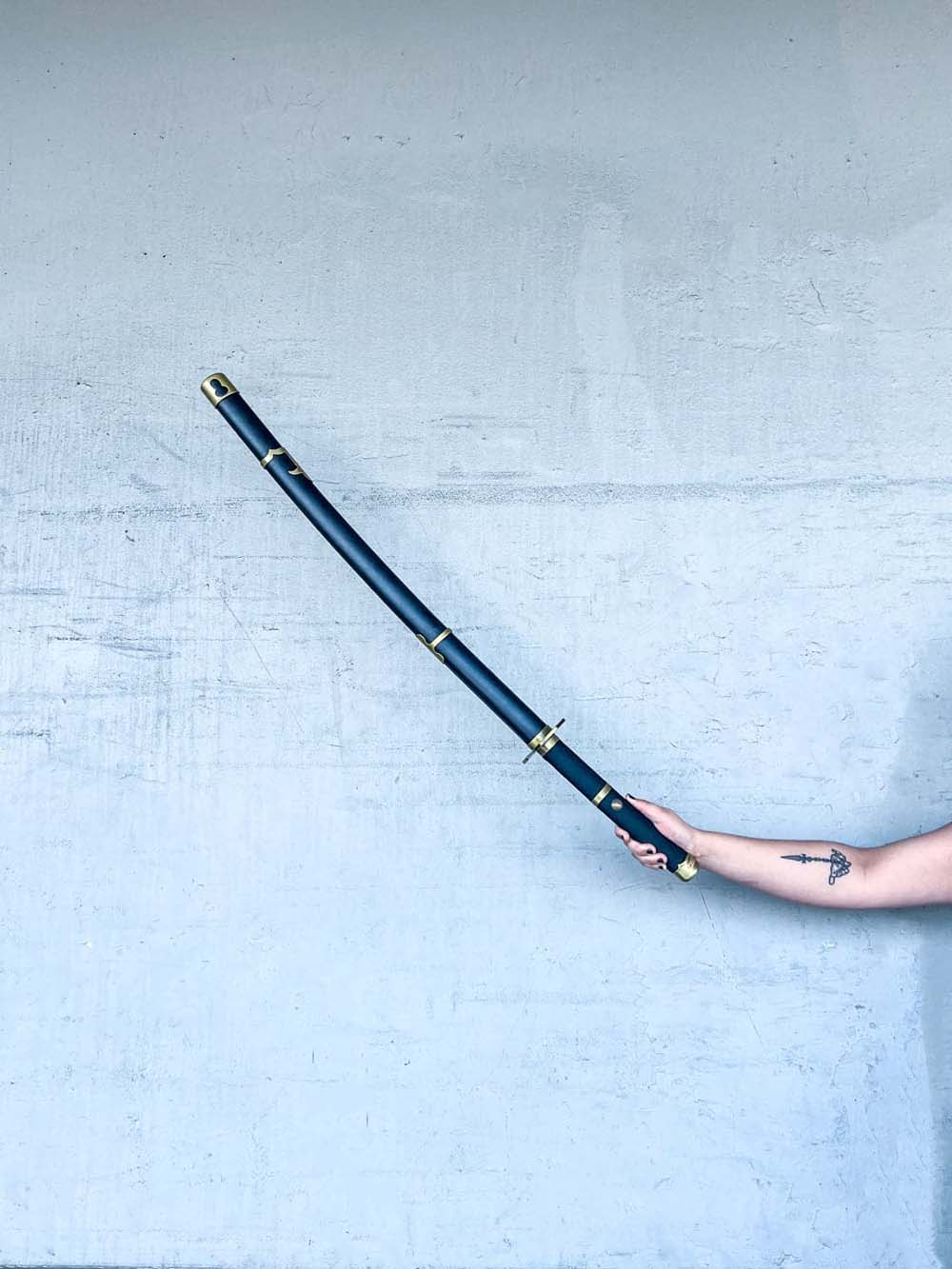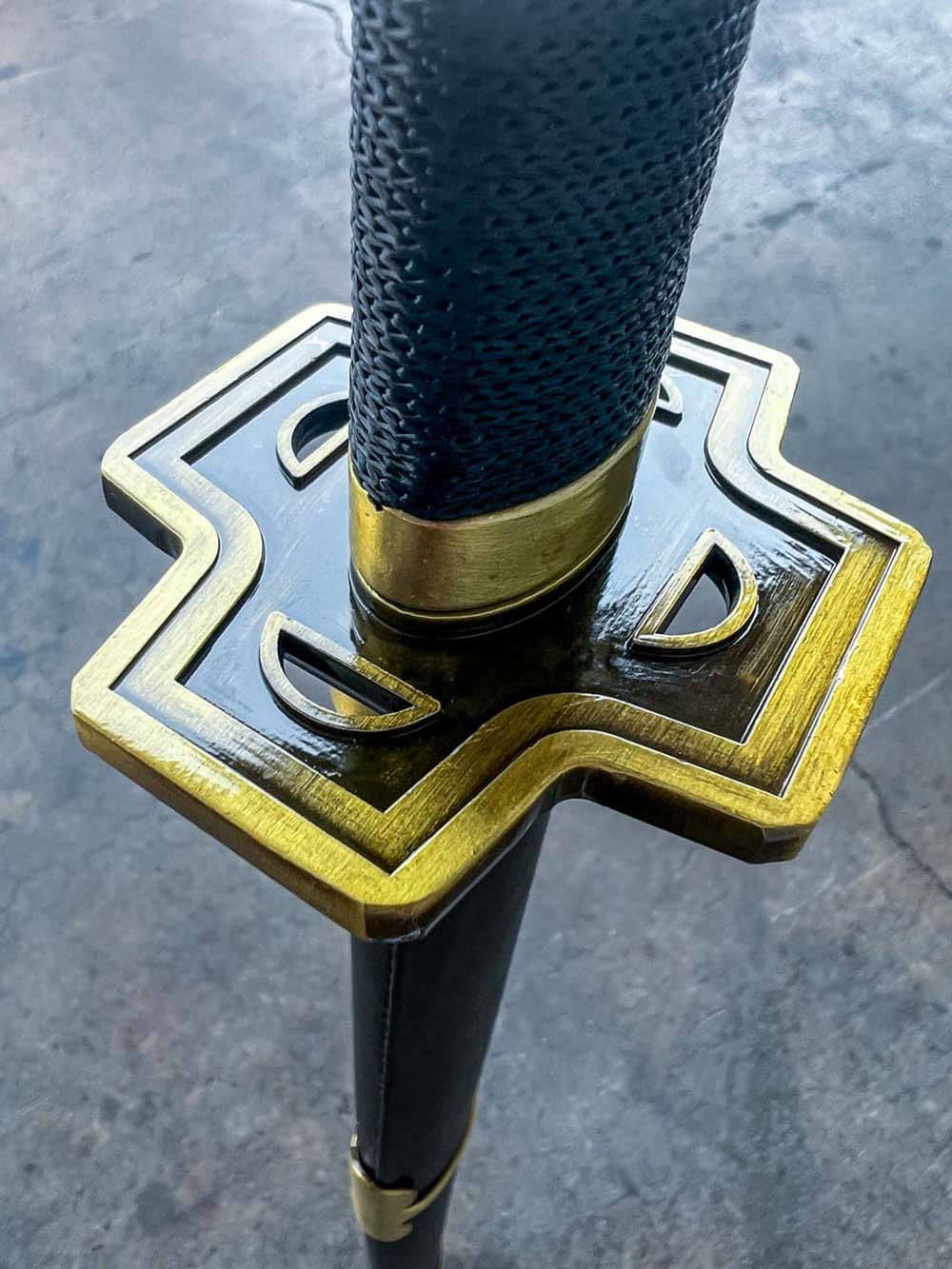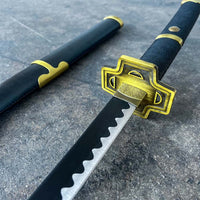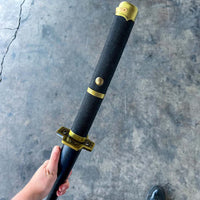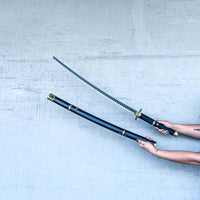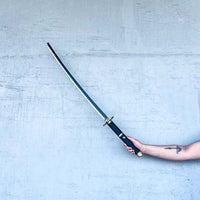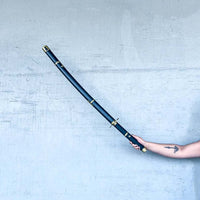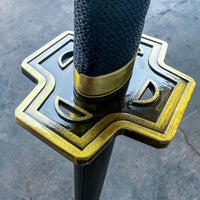 Rated The #1 Katana Brand in the USA

Over 300,000 Happy Customers

97.1% Customer Satisfaction Rating
This sword is wielded by everyone's favorite One Piece Pirate Hunter. After handling the cursed Sandai Kitetsu, Zoro obtains Yubashiri during the Loguetown Arc, one of the 50 Skillful Grade Swords.

Known to be extremely sharp and light-weight (in the Anime), Yubashiri was used for Zoro's Three Sword Style until it was eventually destroyed and replaced with Shusui.
This product is for DISPLAY and cosplay ONLY.
Dull and Unsharpened
Partial Tang
Overall Length: 40.50 in.
Handle Length: 10.75 in.
Guard Size: 3.25 in.
USA ORDERS
We process orders in 1-4 business days.
USA orders should arrive in 8-10 business days.
OTHER COUNTRIES
We process international orders in 3-5 business days.
Please expect your orders to take around 20-45 business days. Every
Country has different customs and your item may be held up for a while.
Read Our Full Shipping Policy Here
THE HIGHEST-QUALITY KATANAS
At Mini Katana, we pride ourselves on the quality and craftsmanship that goes into our hand-made katanas and replicas.


What is the difference between our sharp and dull katanas?
Customer Reviews
Write a Review
Ask a Question
This product is as described. The details on this sword is very accurate. I love the saya, and I am very satisfied with this replica, thank you so much mini katana
I love this thing 100% worth it but some of the string is pointing out and some of the paint is messed up and a small chip on the blade
It's amazing I love it but some pieces are Loose and a very small chip on the blade otherwise 10/10