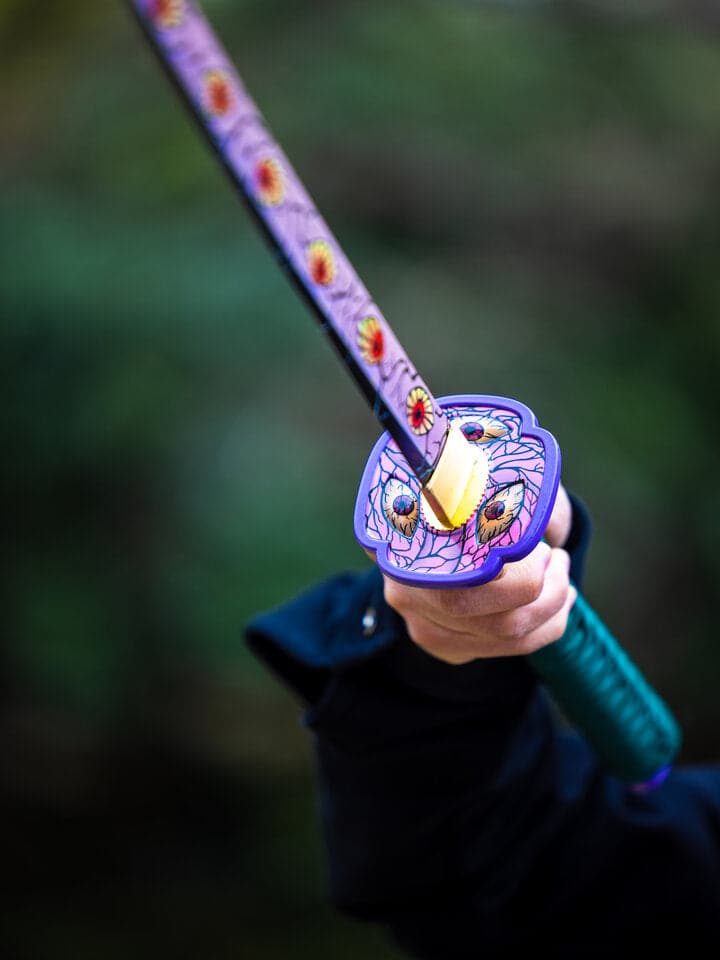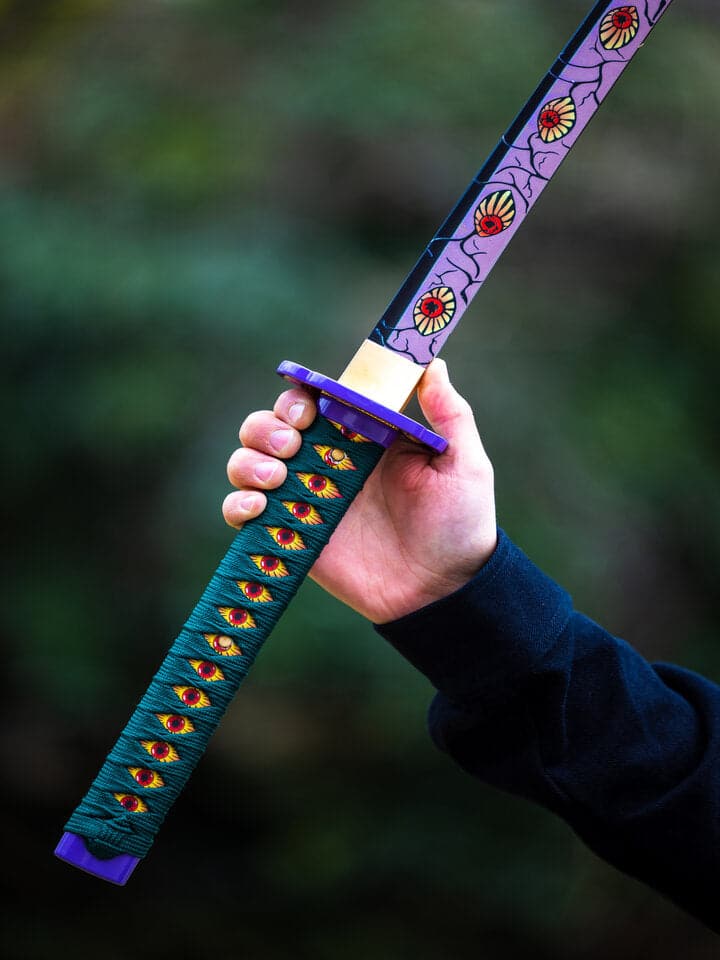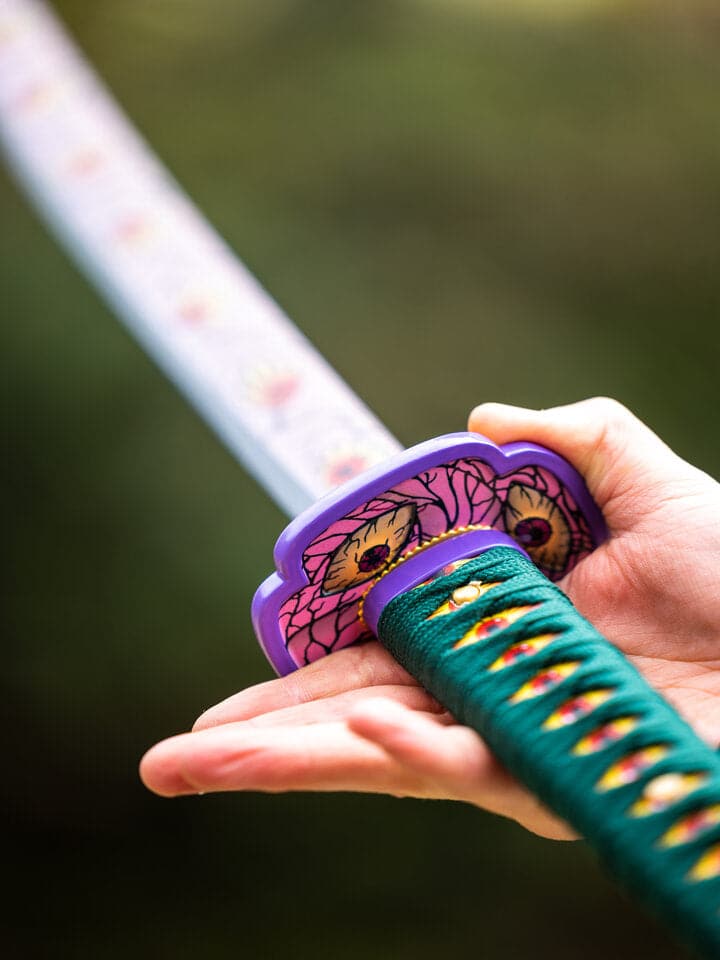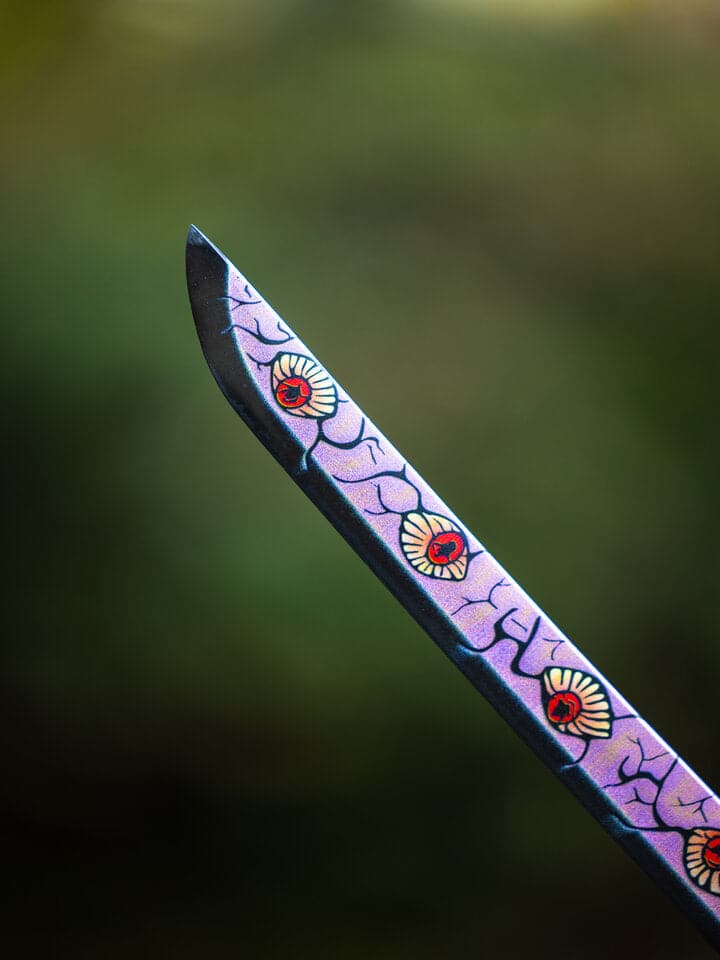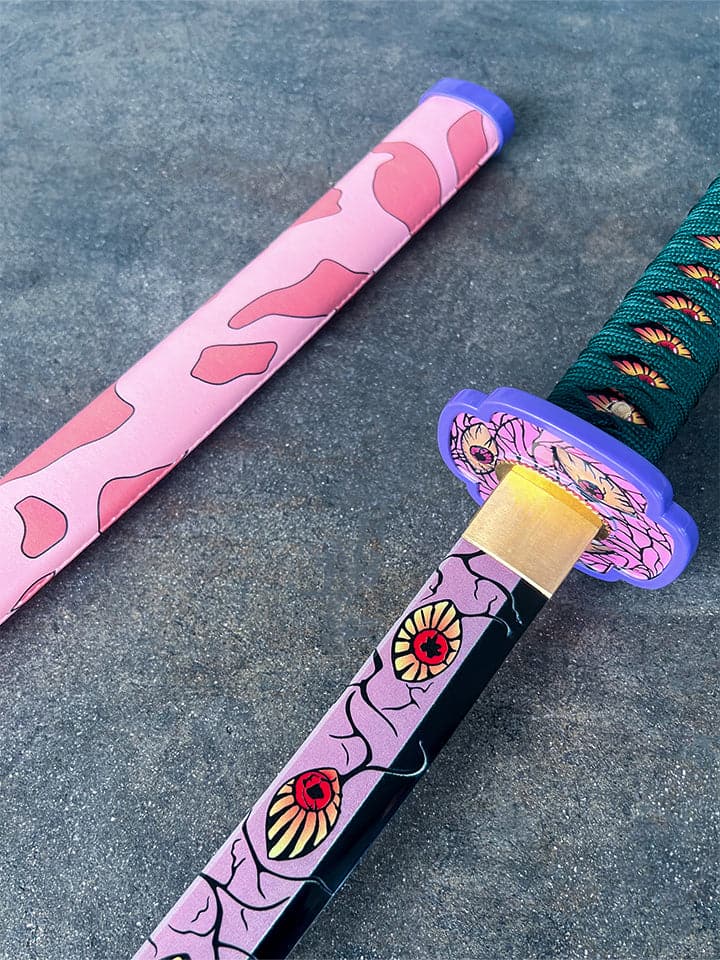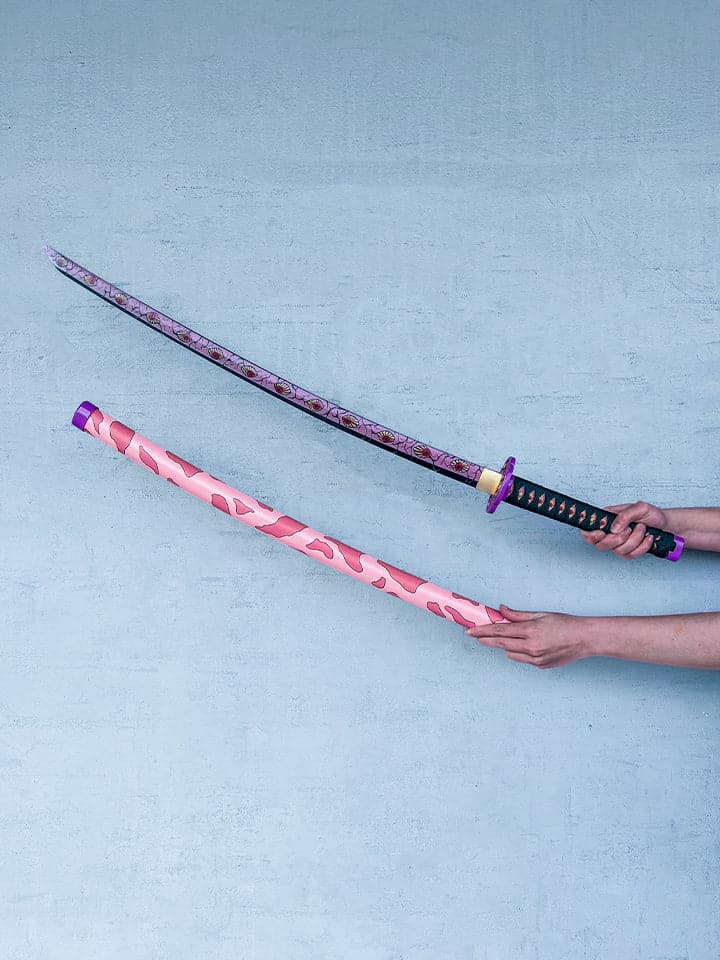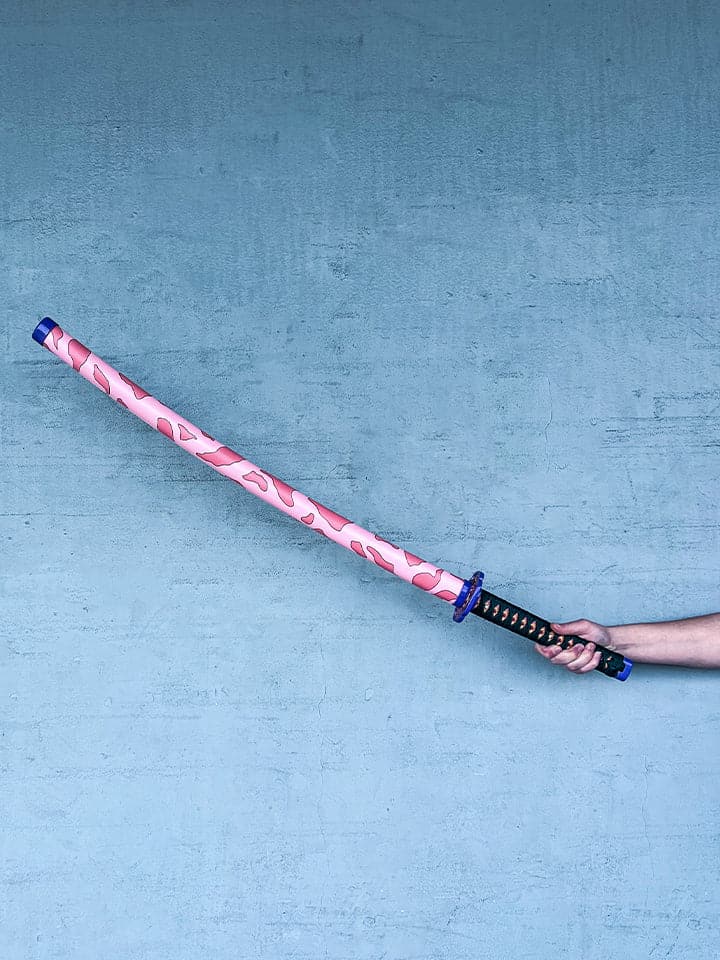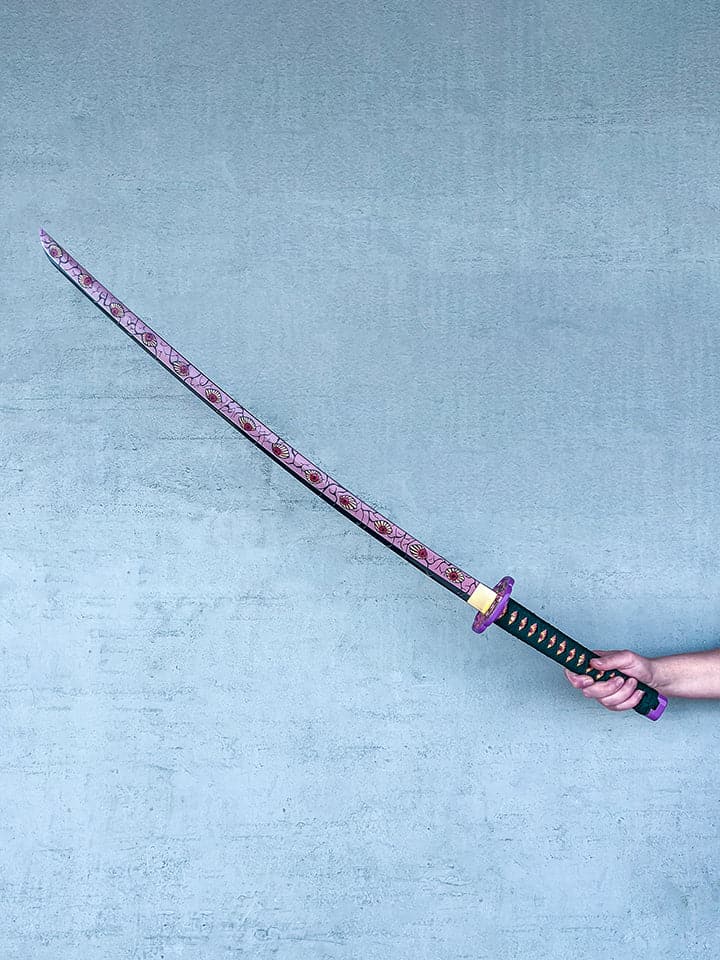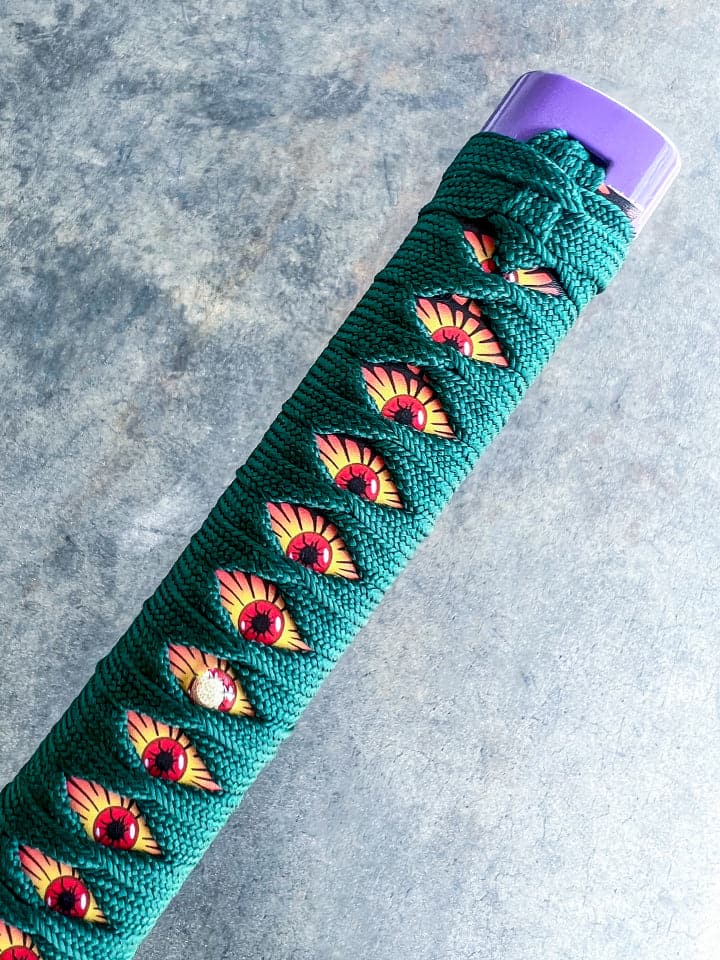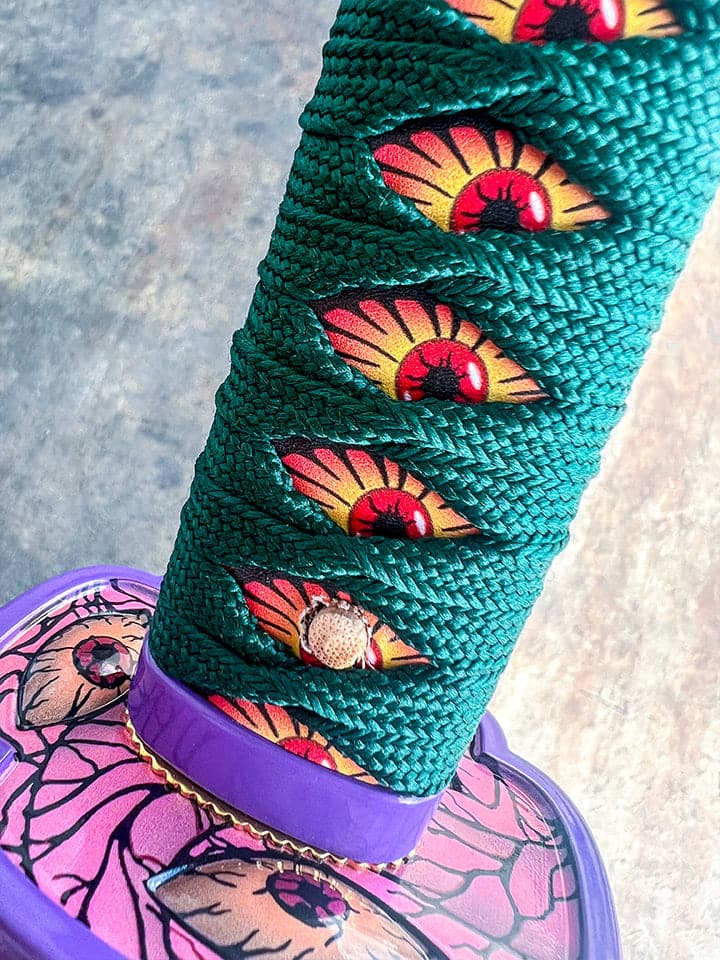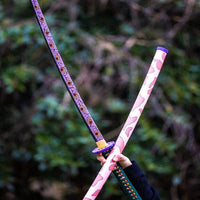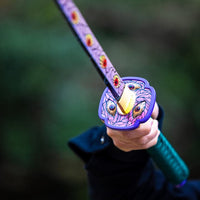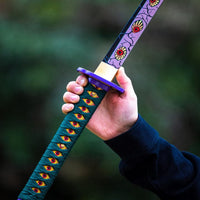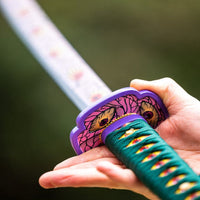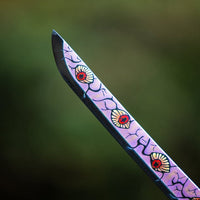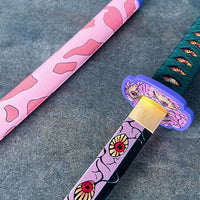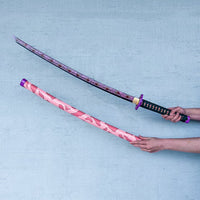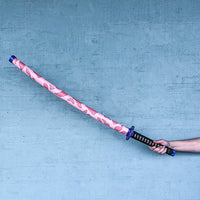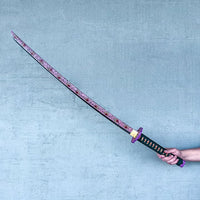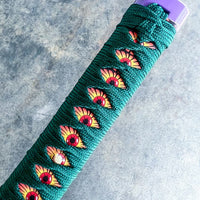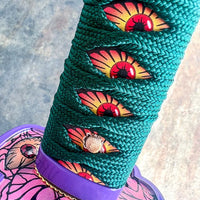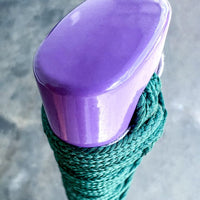 Battle-Ready Kokushibo Nichirin (SHARP)
Rated The #1 Katana Brand in the USA

Over 300,000 Happy Customers

97.1% Customer Satisfaction Rating
This high-quality replica from Demon Slayer is ready to join your growing katana collection! This sword boasts a full tang construction, ensuring maximum durability and strength during intense battles.

Made with 1045 carbon steel, the blade of the Kokushibo Nichirin Sword has been expertly sharpened to a razor's edge, allowing for precise and devastating strikes. The brass habaki adds an extra level of elegance to the sword, while also providing a secure fit for the blade.

The sword's tsuba, measuring 3.25 inches in diameter, features intricate detailing that showcases the sword's impeccable craftsmanship. The handle, measuring 10.50 inches, is wrapped in high-quality materials that provide both comfort and control during use.

With an overall length of 40 inches, this sword is a formidable presence on the battlefield. The blade measures 28.50 inches in length, with a thickness of 0.25 inches, making it the perfect length and weight for agile, swift movements.

Included with the Kokushibo Nichirin Sword is a single sword stand, providing an elegant display option for when the sword is not in use. 

Make Kokushibo proud and get this battle-ready katana, perfect for any collector or martial arts enthusiast. Its superior construction, expert craftsmanship, and included accessories make it an excellent addition to any collection.
The custom engraving will be on the Habaki, with 10 character maximum

Full Tang
Sharpened
Blade Material: 1045 Carbon Steel
Habaki Material: Brass
Tsuba Size: 3.25 in.
Handle Length: 10.50 in.
Overall Length: 40 in.
Blade Length: 28.50 in.
Blade Thickness: 0.25 in.
Included: Single Sword Stand
USA ORDERS
We process orders in 1-4 business days.
USA orders should arrive in 8-10 business days.
OTHER COUNTRIES
We process international orders in 3-5 business days.
Please expect your orders to take around 20-45 business days. Every
Country has different customs and your item may be held up for a while.
Read Our Full Shipping Policy Here
×
Sorry, We've Run Out
Enter your email address below to be notified when this item is back in stock:
email me when back in stock
Don't want to wait?
Check these out:
THE HIGHEST-QUALITY KATANAS
At Mini Katana, we pride ourselves on the quality and craftsmanship that goes into our hand-made katanas and replicas.


What is the difference between our sharp and dull katanas?